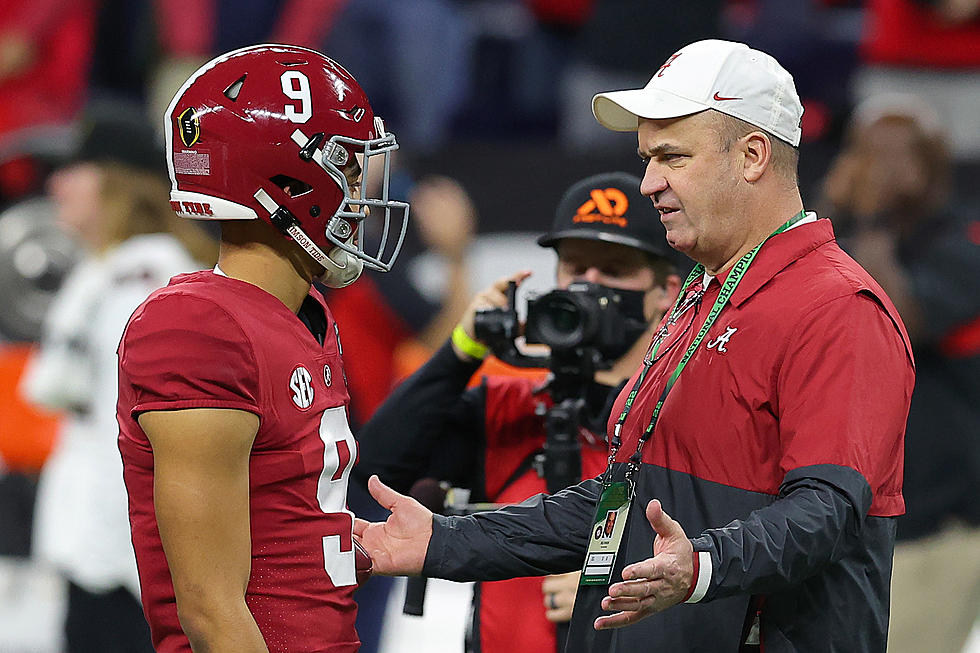 Bill O'Brien Possibly Considering NFL Return
Getty Images
The overall fan reception of Alabama offensive coordinator Bill O'Brien tends to skew towards the negative side when talking about his performance during the 2021 and 2022 seasons. Many fans have questioned O'Brien's play calling ability as well as criticizing him for limiting the potential of 5-star Alabama quarterback Bryce Young.
While it was first reported that O'Brien was in talks with Georgia Tech, it is now being reported per The Athletic's Jeff Shultz, that O'Brien is considering leaving the Crimson Tide for a return to the NFL.
O'Brien was the offensive coordinator and quarterback coach for the New England Patriots in 2011, where he helped them finish the regular season at 13-3. O'Brien worked alongside the likes of Bill Belichick, Tom Brady, and Rob Gronkowski. That year the Patriots won the AFC Championship against the Baltimore Ravens before falling to Eli Manning and the New York Giants at the Super Bowl 21-17.
O'Brien was also the head coach of the Houston Texans from 2014 to 2020. The Texans finished the regular season in first place of the AFC South four times during his tenure, but never made it past the divisional round of the playoffs. He also worked with J. J. Watt who won NFL Defensive Player of the Year twice under O'Brien and was awarded the Walter Payton NFL Man of the Year award in 2017.
Many Alabama fans have criticized O'Brien's play calling style, which regularly consists of screen passes and draw plays. While the Crimson Tide's head coach Nick Saban has stated in the past that he will not publicly analyze his coaching staff, it is hard to imagine any scenario where coach Saban does not find a new offensive coordinator before the 2023 season. Many fans have been campaigning the firing of O'Brien as well as defensive coordinator Pete Golding.
While the specifics of which team in the NFL O'Brien could potentially head to are unclear, one thing is for certain. Every team he has coached with has seen success to some degree, and he will be a valuable asset to any team that decides to hire him in the event that he returns to the NFL.
Tim Anderson League of Leaders Turkey Drive
Alabama vs Austin Peay
The Alabama Crimson Tide defeated the Austin Peay Governors by a score of 34-0 on Saturday November 19, 2022.