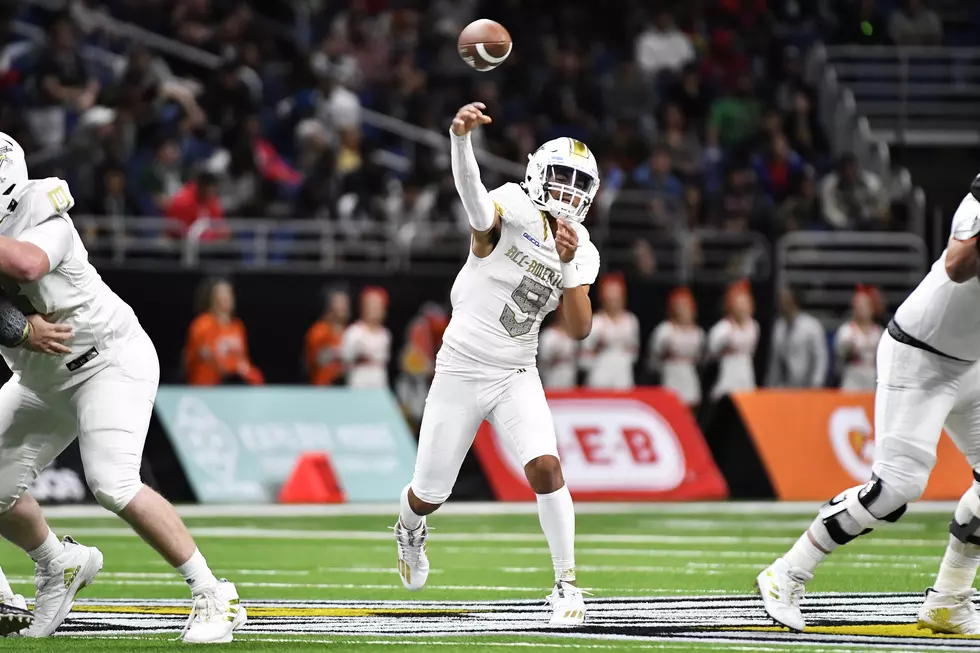 Bryce Young Earns 4.0 in First UA Semester
Getty Images
Bryce Young will have to wait to compete on the collegiate gridiron, but he's already handling his duties as a student excellently as he posted a 4.0 GPA in his first semester as a Communications Studies major at the University of Alabama.
Exceeding in the classroom is difficult enough as it is, but when the classroom is stripped away, classes come with a slightly different challenge. For an 18-year-old with the future of the Crimson Tide football program pressing on his talented right arm to take the quarantined class routine in stride is wholly impressive.
Take it from me, as my final semester suffered with the changes. Speaking from my own experiences, many of the classes on that schedule aren't exactly a breeze regardless, especially MC 101 and COM 220.
Crimson Tide fans can take pride in the potential future of the program.
Young made a name for himself by scoring 178 total touchdowns in his high school career, flashing incredible athleticism along the way. As such, 247Sports ranked Young as the number one overall quarterback and number two overall player in the 2020 class out of Mater Dei High School in California. Now that he's scoring A's, he's flashed the intellectual intangibles that help mold a great quarterback.
Enter your number to get our free mobile app
Alabama QBs Drafted into the NFL