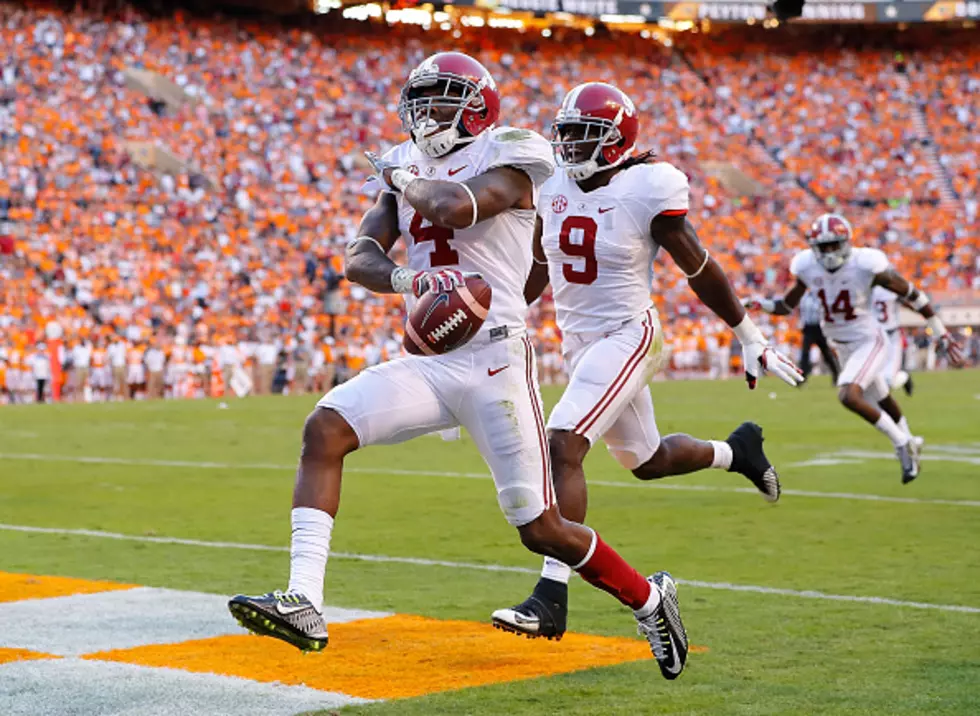 Callers React to Alabama's Thumping of Tennessee on The Game [Audio]
(Photo by Kevin C. Cox/Getty Images)
When Alabama performs like they did on Saturday, it makes sports talk radio here in Tuscaloosa a little bit easier to do. After the most lopsided game in the Third Saturday in October since 1906, some of our loyal listeners called in during The Game to express how they felt watching the Crimson Tide run up and down the field against the Tennessee Volunteers.
We aren't sure exactly what sports talk radio was like in Knoxville today (we're assuming it was a meltdown from the Tennessee fan base), but there was joy and jubilation here in T-Town. Listeners called into The Game on Monday to talk about the beat down in Knoxvegas, and this kind of mood is rare outside of Alabama winning a national championship.
This victory marks the tenth straight in this storied rivalry, which obviously makes it that much more enjoyable to the Alabama fans. Instead of me telling you about how ecstatic they were, why don't you listen to what they had to say? No words that I can type can describe it any better.