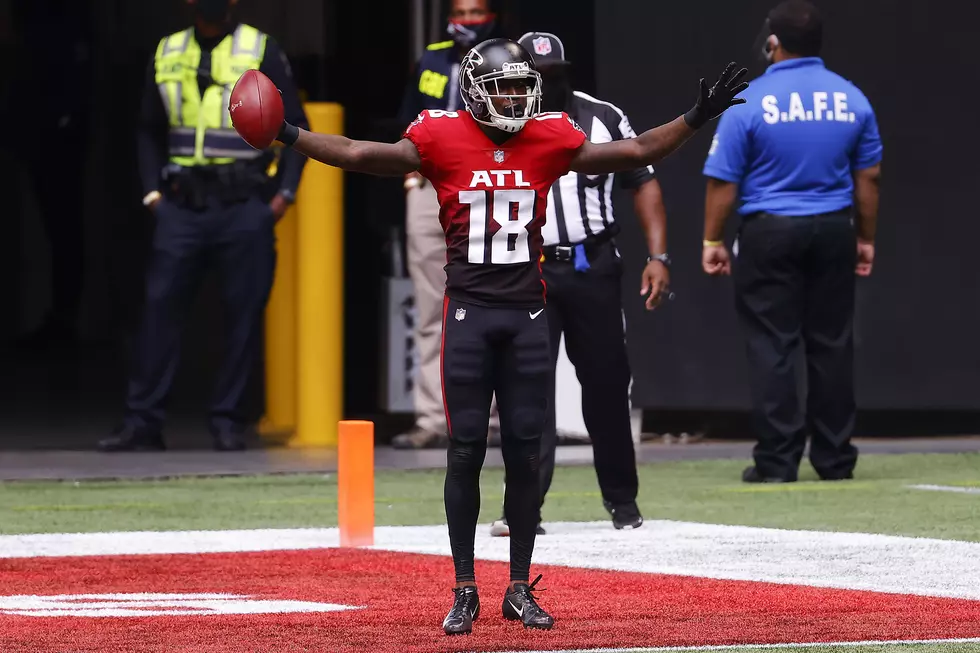 Calvin Ridley Will Thrive as Falcons New Number One Receiver
Getty Images
With all the noise surrounding Julio Jones and his expected departure and the addition of Florida tight end Kyle Pitts, it's understandable that Calvin Ridley has been lost in conversation when it comes to the 2021 campaign for the Atlanta Falcons.
It's understandable, but wholly unacceptable.
The fact of the matter is that Calvin Ridley has already secured the role of number one receiver in Atlanta. The silence surrounding his name is only representative of the poor state of the franchise since losing Super Bowl 50. However, last year was a career year for Ridley as Jones nursed injuries and the entire Falcons team suffered to an abysmal 4-12 record.
Despite the team's struggles, Ridley thrived, securing 90 receptions for 1,374 yards (both career highs) and nine touchdowns. He had 143 targets on the year through 15 games, 34 more than fellow 2018 Atlanta draft pick Russell Gage, 55 more than Hayden Hurst and 75 more than Julio Jones, who appeared in just nine games. His targets, yards and touchdowns were all good for top-10 in the NFL, while his reception total was 14th in the league.
Under new head coach Arthur Smith, Ridley will still see his opportunities despite how much Smith's scheme relies on running the football. In 14 games last year, AJ Brown, the Tennessee Titans' number one receiver saw 106 targets. Though the volume is slightly below what Ridley saw in 2020, he'll be granted targets across the field and be relied upon in a featured role just like Brown. Moreover, Ridley has two years extra experience on Brown, which would expect him to be trusted even more in the new scheme.
Another factor playing into Ridley's favor is the addition of Kyle Pitts. They don't call him "The Unicorn" for nothing. Pitts is a matchup nightmare that will garner the attention of even the most elite defenses. That can create running lanes for Ridley after the catch, making him even more dangerous than before.
For Smith and the Falcons the coming season won't be about replacing Jones. That isn't realistic, even with a player the caliber of Ridley. And while losing Jones is nothing but a negative for Atlanta, the point stands that Ridley is more than capable of handling the responsibilities as the Atlanta Falcons number one receiver, just as his fellow Alabama alumni did for a decade.
Alabama Crimson Tide All-Time Receiving Leaderboard
PHOTOS: Alabama Celebrates #18