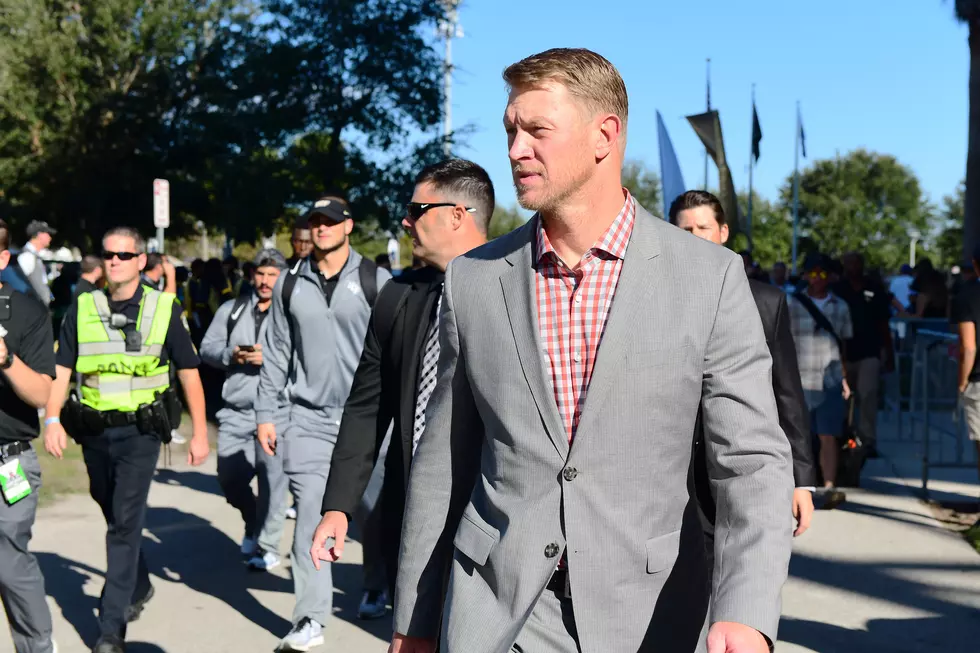 Championship Rings Taken in Burglary of Scott Frost's house
Getty Images
LINCOLN, Neb. (AP) — New Nebraska football coach Scott Frost has had an estimated $165,000 in memorabilia taken from his home in Lincoln.
Lincoln police told the Lincoln Journal Star on Monday that burglars entered the home through the unlocked garage between Friday at 5:30 p.m. and 6 p.m. Sunday.
Capt. Jeri Roeder said two Nebraska championship rings, 10 Oregon championship rings, two Central Florida championship rings, five pairs of Air Jordan shoes and a gaming console are missing.
Roeder said Frost and his family don't live in the home yet because it is under renovation.
No arrests have been made.
More AP college football: www.collegefootball.ap.org and https://twitter.com/AP_Top25