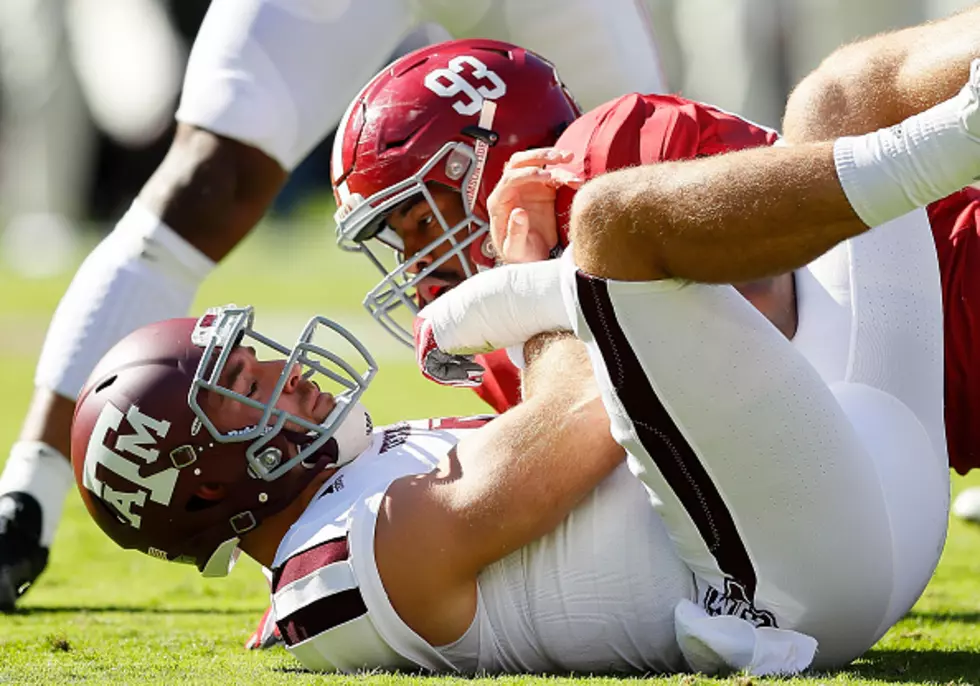 Cole Cubelic Has High Praise of Alabama Defensive Lineman Jonathan Allen [Audio]
(Photo by Kevin C. Cox/Getty Images)
Alabama defensive lineman Jonathan Allen has garnered some big time praise this season due to his production on the field, but Cole Cubelic joined Aaron Suttles on Wednesday and he had some profound comments for the potential All-American.
Cubelic is a college football analyst for the SEC Network and he also has his own radio show on 730 WUMP. He has analyzed the highly talented junior defensive lineman over the past three years, and he said he hasn't seen anyone quite like him.
"Now he's a guy who I think has the best hands of any defensive lineman that I've ever seen. And it's something as an offensive lineman that if a defensive lineman knows how to use [his hands] and uses it properly... but as a d-lineman, and if they know how to use those hands and they can get those hands inside, they basically are now controlling you."
If you've watched Allen play at all this season, this probably supports your opinion of him, but the thing about his game that has really impressed Cubelic is his engine. Allen is fifth on the team in tackles, fourth in tackles for loss, second in sacks, and has returned two fumble recoveries for touchdowns, and that is all credit to his work ethic and willingness to play each play harder than the last.
"There's really not many things to not like about him, to be honest with you, Aaron, but he plays the game the way it's supposed to be played. Super intense with precise fundamentals and technique. And it's one of the reasons he'll be an early first round pick (in the NFL Draft), and I've seen guys have him at one."
You can hear the rest of Cubelic's comments on Allen below, and be sure to catch The Suttles Approach each weekday from 12-2 PM.