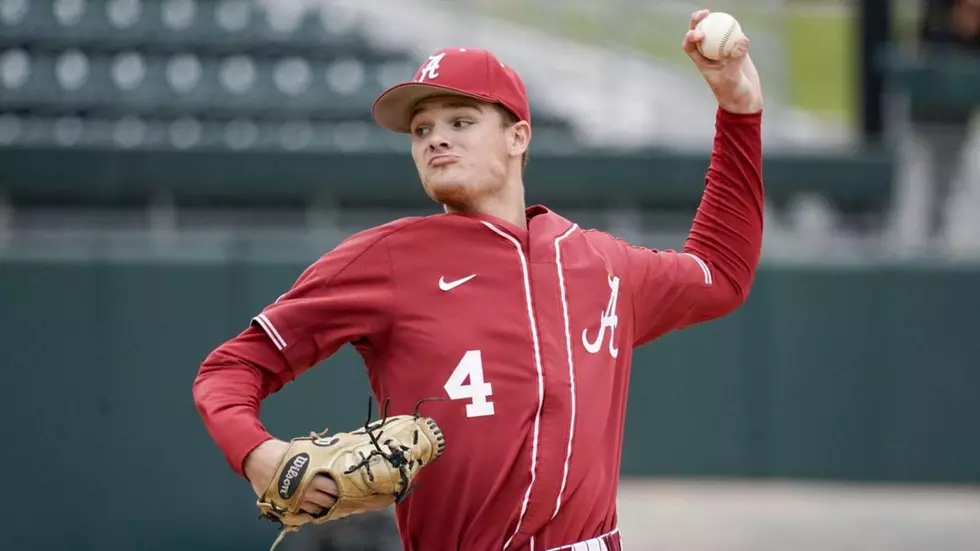 Connor Prielipp Drafted by Twins in Second Round
Connor Prielipp
Alabama pitcher Connor Prielipp was selected by the Minnesota Twins in the second round in the 2022 MLB Draft today in Los Angeles.
Prielipp had a short career for Alabama, but has always been a highly touted prospect since high school.
The Wisconsin native attended Tomah High School. In 2018, his junior year, he posted a 0.27 ERA with 97 strikeouts in 52 innings pitched.
As a senior he went 6-2 with 0.85 ERA, 118 strikeouts, and five walks over 49 innings and was named the Gatorade Wisconsin Baseball Player of the Year. He was selected by the Boston Red Sox in the 37th round but declined to sign.
As a freshman Prielipp was named the opening day starter in 2020. He would go on to start four games for the Crimson Tide, in which he struck out 35 batters and gave up zero earned runs over 21 innings before the season was cancelled due to COVID-19.
In 2021 he only pitched seven innings before missing the rest of the season due to Tommy John Surgery. Prielipp went on to opt out of the 2022 season and focus on preparing for the draft.
"I'd say I'm a really competitive player, I really like to win. I'm gonna do whatever I have to do for my team to give us the best chance to win," Prielipp said ahead of the draft.
Top Stories from the Tuscaloosa Thread (6/20 - 6/27)
21 of the Top Stories published by the Tuscaloosa Thread During the week of June 20th, 2022.
Alabama Baseball's Career Batting Average Leaders