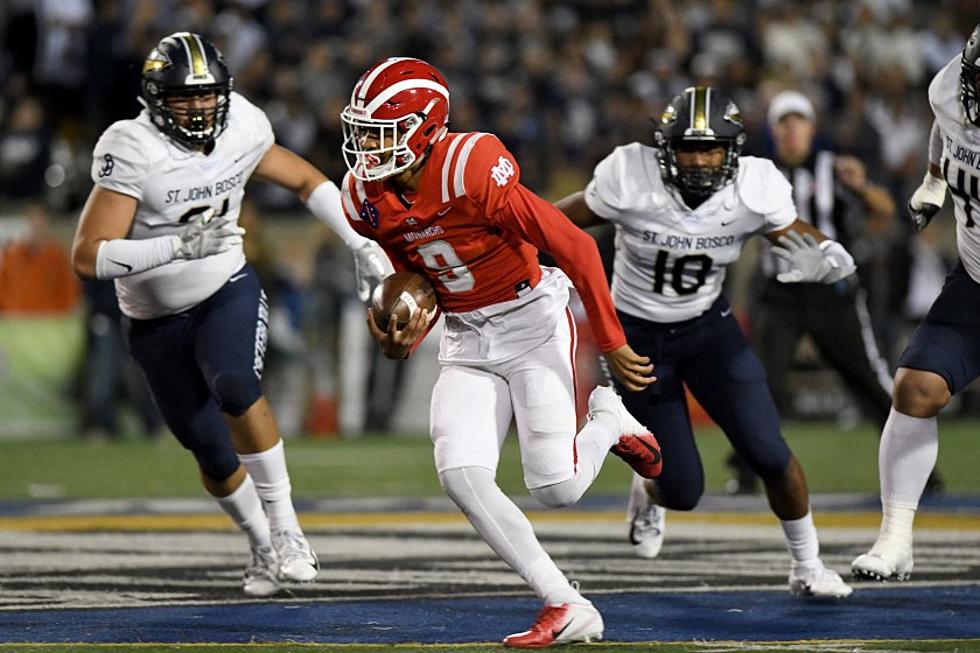 Craig Young Releases Son's Senior Highlight Tape
Courtesy of LA Times
Craig Young, father of incoming freshman quarterback Bryce Young, shared a highlight video he created to show off his son's senior year. Young said on Twitter that he had made a video for each of his son's first three years in high school but had not yet created a highlight reel of his senior year.
Young enrolled in January in Tuscaloosa with the hopes of getting acclimated with college and learning Steve Sarkisian's offense in order to compete for a starting position in the fall. He left high school as the top quarterback in the nation and top player in the state of California.
Alabama will be choosing between redshirt junior quarterback Mac Jones and freshman Bryce Young to lead the Crimson Tide offense in the 2020 season.
Jones passed for 1,503 yards, 14 touchdowns and three interceptions while completing 68% of his passes in his 11 appearances last year, including four starts after Tua Tagovailoa went down with injury.
Young passed for 4,528 yards, 58 touchdowns and six interceptions during his senior season at Mater Dei while leading the Monarchs to a 12-1 record. His season ended with a loss in the California state championship game to St. John Bosco and new Clemson enrollee, DJ Uiagalelei.
Enter your number to get our free mobile app
Alabama's 2020 Football Schedule