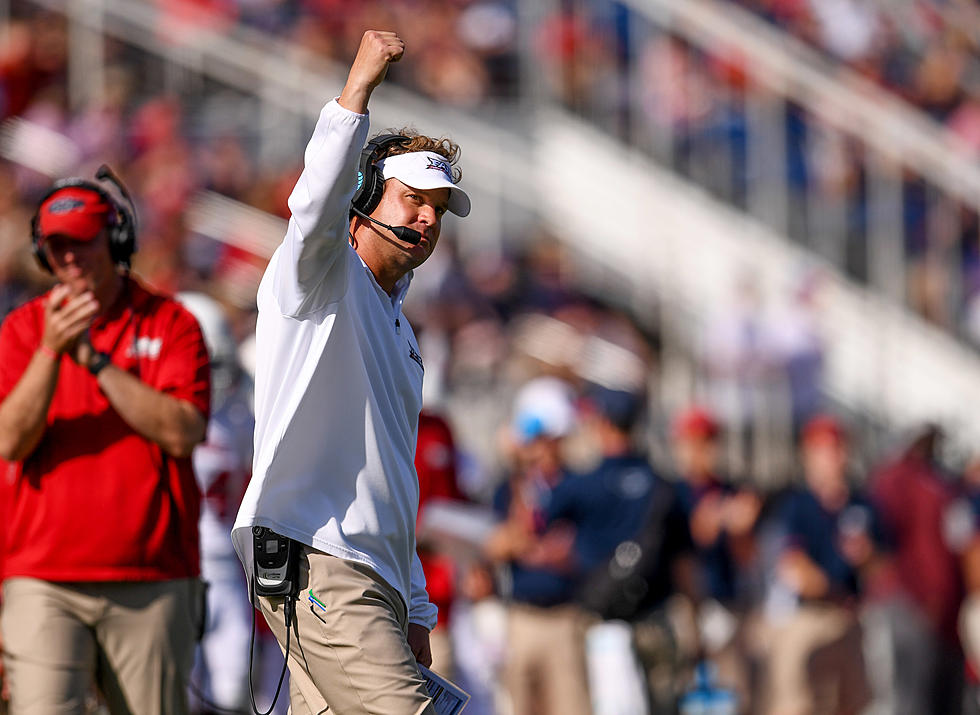 Tide Defense Must Limit Mental Errors Against Motion-Heavy Rebels
Getty Images
Enter your number to get our free mobile app
After a mostly solid performance in its season opener, Alabama's defense showed a few cracks in its most recent outing against Texas A&M.
The busted coverages and shoddy tackling that appeared to have been left in 2019 resurfaced again. Coach Nick Saban attributed most of the mistakes to mental errors caused by the Aggies' presnap motion.
"When you make mental errors and you don't cover [running backs and tight ends], that's a problem," Saban said.
The problem was more prevalent against Texas A&M, but it was there against Missouri, too. In the clip below, cornerback Patrick Surtain II gives a signal while the receiver is motioning, but there's a miscommunication that results in a different receiver being left uncovered over the middle.
Luckily for the Crimson Tide, the Tigers' quarterback didn't notice and cornerback Josh Jobe broke up the pass to force a punt. But a frustrated Saban still chastised his defense for not being on the same page.
The issue intensified in the team's home opener against the No. 13-ranked Aggies, and this time the quarterback capitalized. Motion played a role on both of Texas A&M's first-half touchdowns.
On one play, the mistake occurs on the same side as the motion. On the other, it occurs away from the motion. Either way, there was a pattern of motion causing confusion in Alabama's defense.
After the game, though, Saban clarified that his players know what they need to do; they just need to put it into action more quickly.
"It shouldn't be a problem," Saban said. "All of these things we practiced. It's not a function of not knowing what to do. It's a function of, when things change quickly on the field, being able to apply that knowledge and adjustment to what you're seeing."
But with defenders having just a few seconds to communicate any changes to the play before the offense snaps the ball, how can they be expected to adjust in time?
According to Saban, if they start thinking about what to do when the receiver begins to motion, it's already too late.
"Everybody's got to be on the same page and everybody's got to have anticipation," Saban said. "I think when you're a little inexperienced, sometimes you don't anticipate what's going to happen, therefore, when it happens, you're not quite ready to react to it."
Surtain, whose 27 career starts are eight more than any other defensive player, said the ability to anticipate comes from careful film study and noticing opponents' tendencies out of certain formations and personnel groupings.
"The amount of film study we do, it gives us insight on what offenses like to do before the play even starts," Surtain said. "Gathering information on that and noticing the alignment pre-snap helps us detect those motions."
Though they had some difficulties with adjusting in the moment, the players did show the ability to learn from their mistakes.
Later in the game, Texas A&M ran the exact same play as it did on the Smith touchdown. It still gained 18 yards, but forcing a decisive, on-target throw is better than leaving a running back uncovered for a 47-yard score.
With a road game looming against up-tempo, unpredictable Ole Miss, the Crimson Tide's defense will need to have a solid grasp of what the Rebels might throw at them on Saturday on Oxford.
As for the things they haven't seen on film, they must process and communicate quickly to avoid another disappointing defensive game.
"That's something that we're just going to have to do a better job of [and] continue to practice a lot, because if those things are an issue, you're going to see it a lot," Saban said. "Ole Miss [motions] a lot, and we'll have to make a lot of adjustments in this game as well, and they'll be going fast so you won't have a lot of time to think about it.
"It's not like we can't do it. We're just not doing it correctly."
Enter your number to get our free mobile app
Alabama 2020 Defense Contributors