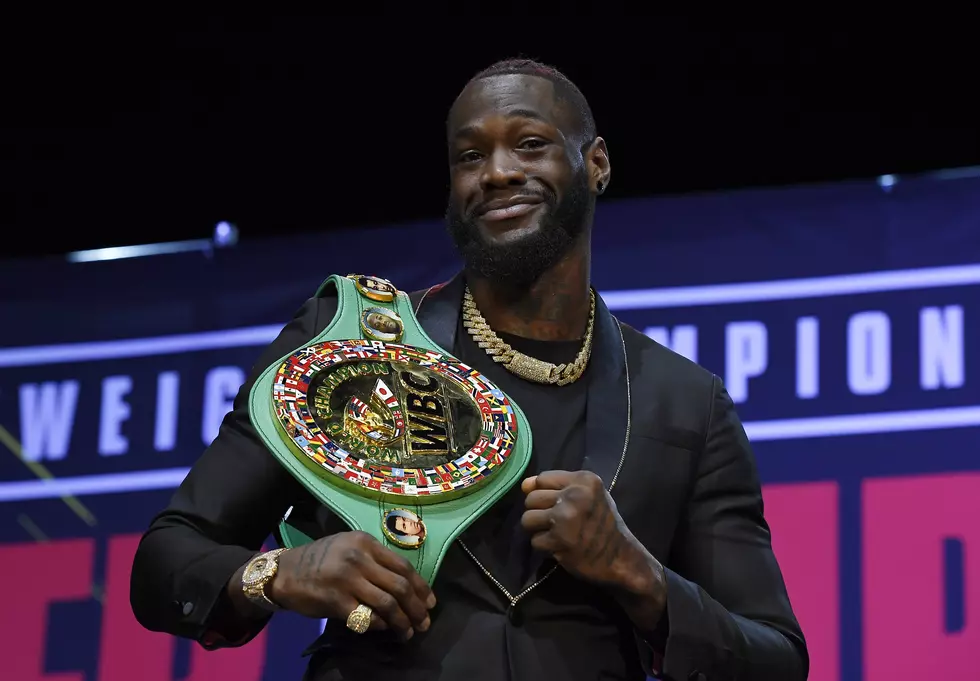 Deontay Wilder: 'Its About Blacks vs Racism"
Getty Images
Former WBC Heavyweight Champion Deontay Wilder recently released a video (via Twitter) of himself performing a poem in the wake of many protests, which resulted from a string of unjust killings of black Americans. 
The Tuscaloosa native titled his tweet "It isn't about Blacks Vs Whites, It's about Blacks Vs Racism" 
In the video a very emotional Wilder repeats the Phrase "till' this day!" as he goes on comparing the struggles of African Americans in the past to those of today. "Lynched , whipped, burned was a thing of the past, but till this day jail, rape, and gun" .
Wilder later on goes onto comparing Civil Rights leaders; Martin Luther King Jr., and Malcolm X, to those who were killed by police; Breonna Taylor, Eric Garner, and Trayvon Martin by saying "As if Malcolm X and MLK wasn't enough as Eric Garner, Breonna Taylor, Trayvon Martin all died from what? Just being us"
Wilder later goes on asking the question "Tell me why y'all killing our sisters and brothers?" inferring to other African Americans who have been killed. 
Wilder ends his very emotional, empowering poem by saying " We've shown you nothing but peace - we done being quiet" and then screaming the phrase " till this day!" three times with the words ' Rest in Peace George Floyd' fading onto the screen.
The video is just one of many from some of the world's top athletes and celebrities that have voiced their frustrations with the recent killings of multiple black Americans and who are in support of the protest that have occurred because of it.
Enter your number to get our free mobile app
Tuscaloosa Peaceful Racial Justice Rally