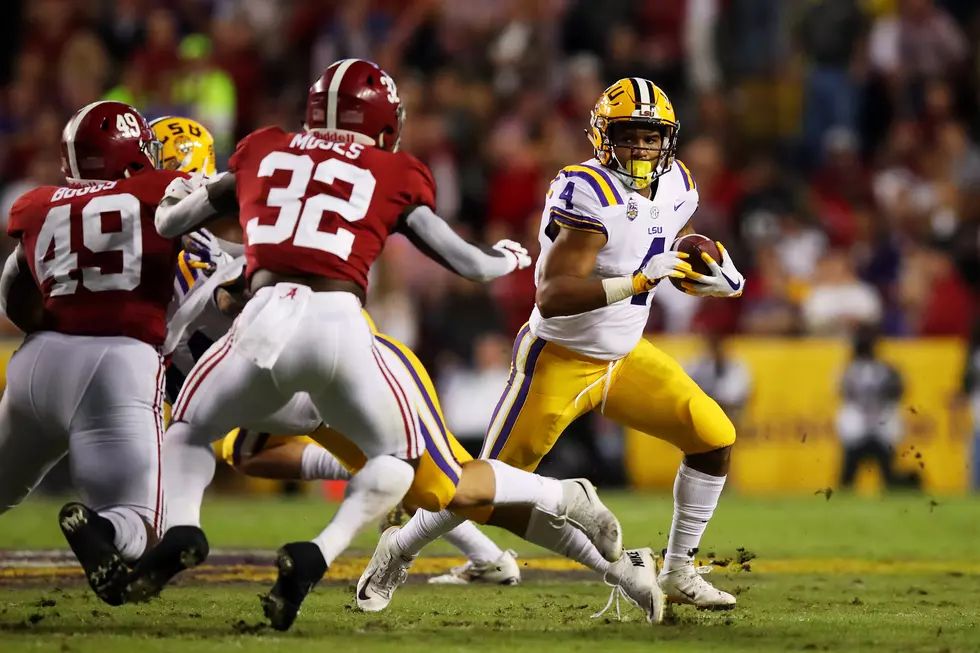 Dylan Moses Announces Return to Alabama
Getty Images
Dylan Moses announces via his Instagram that he will return to Alabama for his senior season. Moses suffered a torn ACL during fall camp prior to the 2019 season. He subsequently missed the entire year. Many draft experts projected Moses as the number one NFL eligible inside linebacker and a likely top-15 pick prior to his injury. Moses would have faced uncertainty had he declared for the upcoming draft and faced a financial risk of falling deeper into the draft.
In 2018 Moses recorded 45 solo tackles, 41 assisted tackles, 10 for a loss and three and a half sacks, playing alongside Mac Wilson. Moses was expected to be the defensive leader of the Crimson Tide in 2019 playing alongside fifth year senior Joshua McMillion. Both inside linebackers were lost in the preseason to knee injuries leaving a massive void in the middle of the Tide defense. Freshman Shane Lee and Christian Harris ended up with starting roles due to the injuries of Moses and McMillion. McMillion recently announced the NCAA granted him a medical redshirt opening the door for his return to Alabama should he choose to take advantage of it.
Moses a former five star recruit out of Louisiana was fully expected to follow the footsteps of former Alabama defensive stars like Rolando McClain, Dont'a Hightower, C.J. Mosley and Reuben Foster by being drafted in the first round and cashing in on notoriety earned at Alabama. After the ACL injury Moses may have felt closer compared to Dallas Cowboys linebacker Jaylen Smith. Smith was projected a top-10 pick in college but suffered a knee injury and was drafted in the second round, undoubtedly costing the linebacker significant money. Moses will return to Tuscaloosa to lead the Crimson Tide defense and to prove to scouts he is still a top-tier prospect.