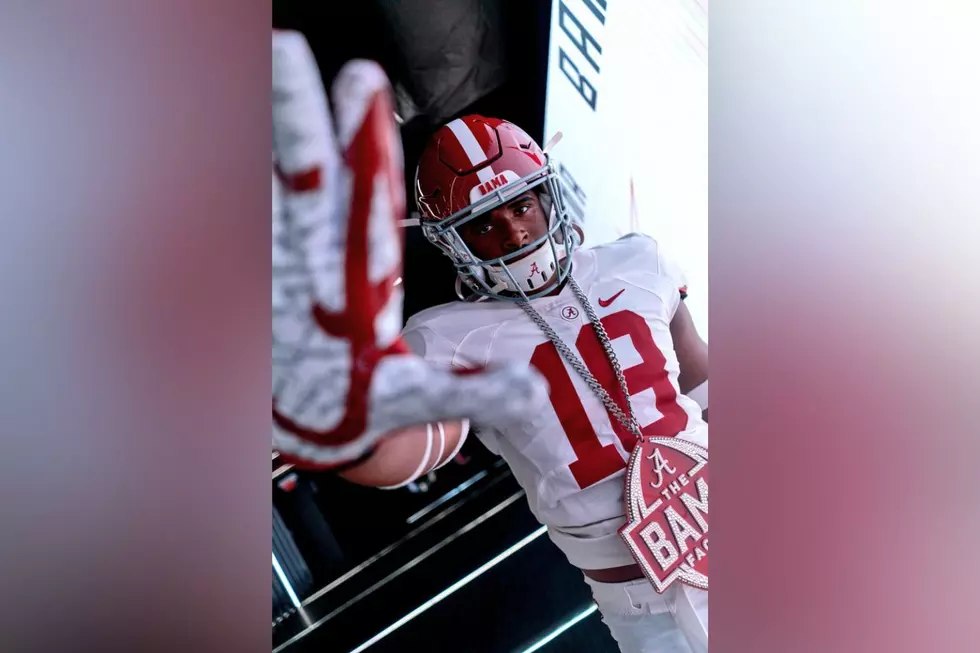 Five Star Edge Sets Commitment Date, Lists Tide in Top Schools
Photo Courtesy of Jayden Wayne via Twitter, Canva
Five-star edge Jayden Wayne has set his commitment date for July 9, 2022, at 11:00 a.m. CST, and has Alabama as one of his final options.
The Tacoma, Wash., native recently announced that he will spend his senior season at IMG Academy in Bradenton, Fla. He currently ranks at No. 36 nationally, No. 5 in edges, and No. 10 in the state of Fla., for the class of 2023, according to 247Sports.
The upcoming senior received his offer from the Crimson Tide in May of 2021 and took an unofficial visit to the Capstone in April of 2022.
"Good 1st step and burst off the ball. Gains ground and causes the tackle to be immediately stressed by his penetration. Very good pad level which gives the defender little area to strike as he is rushing the passer or playing the run. Shows a good motor and want-to in chasing plays with nice lateral movement. Good agility and quickness, he is light on his feet and is a smooth effortless player. Rips off of blocks and does a good job in pursuit. With added strength and technique improvement he has all the tools you want in an elite defensive lineman," said national recruiting expert for 247Sports Chris Singletary.
Alabama has been big on recruiting in the last two weeks, picking up five big commitments for the class of 2023. The Tide has nine total commitments, including one edge, Yhonaze Pierre. Alabama ranks at No. 21 for the class of 2023.
247Sports' Crystal Ball Predictions project Wayne to go to Miami.
Tide Prospects Visit the Capstone
Official visits for the week of June 6-12, 2022 to Tuscaloosa, Ala.