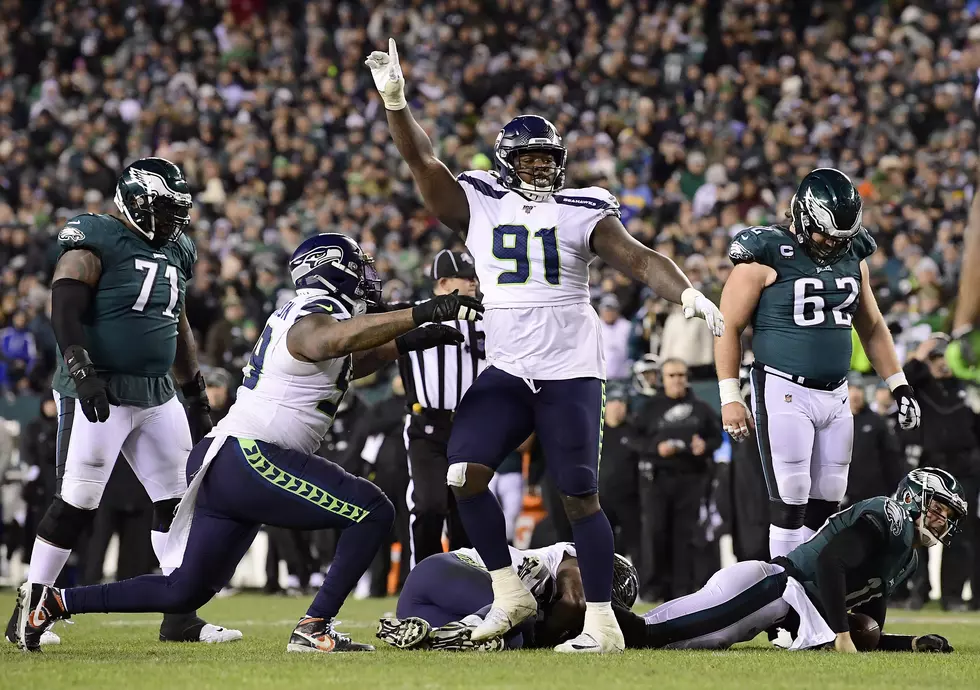 Former Alabama Defensive End Leaves Seahawks
Getty Images
In the midst of the NFL offseason, former Alabama defensive lineman Jarran Reed announced that he would be leaving the Seahawks. After being drafted by Seattle in the second round of the 2016 NFL Draft and spending five seasons in the Pacific Northwest, the Alabama alumnus will be looking to take his talents elsewhere.
At the end of his tweet, Reed mentioned that his departure will be official tomorrow afternoon.
During his time with the Seahawks, Reed recorded 194 combined tackles, 22 sacks, and 22 tackles for loss. The defensive tackle also landed 58 quarterback hits.
Seattle has been the only team that Reed has played for during his career, and as of Thursday, it is unclear where he will land.
NFL Insider Ian Rapoport revealed on Twitter that Reed's departure was likely due to a combination of Reed's desire for a long-term contract and the Seahawks' lack of cap space.
While Reed only spent two seasons in Tuscaloosa, the North Carolina native managed 111 total tackles, 11 tackles for loss, and two sacks. Reed also assisted the Crimson Tide in their 2015 National Championship victory.
Before Alabama, Reed played two seasons at East Mississippi Community College where he won an NJCAA national title.
The 2021 Alabama Football Schedule in Photos