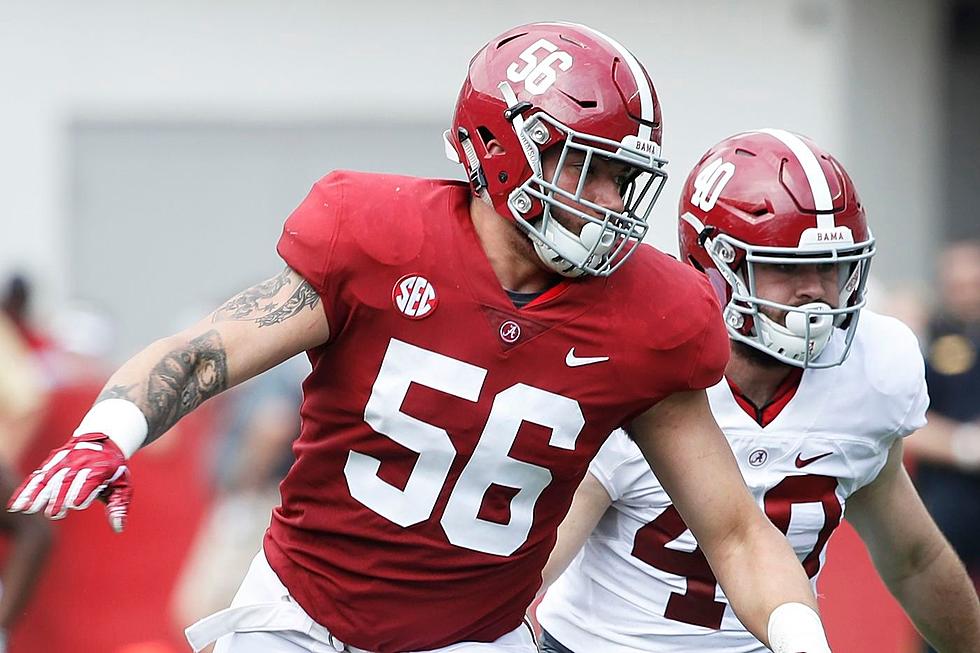 Former Alabama Defensive Lineman Headed to New Program
Getty Images
Former Alabama defensive lineman Antonio Alfano is headed to a new program.
He will be playing for Lackawanna Community College in Scranton, Penn.
The N.J. native is a former five-star recruit from the class of 2019, who ranked No. 5 nationally, No, 1 in defensive ends, and No. 1 in the state of N.J., according to 247Sports Composite.
He enrolled at the Capstone in Jan. of 2019, however saw no time on the field. It was reported that Alfano quit going to class and practices at the university by September because his grandmother was very sick. She passed away in November.
He entered the portal and transferred to Colorado in Nov. of 2019. He did not take a snap on the field for the Buffaloes. He entered the portal again in March of 2021 and transferred to Independence Community College in Kansas.
Alfano has been dealing with health issues throughout his collegiate career as well. In 2020, he opened up about his battle with epilepsy in a social media post.
The class of 2024 player joins a Lackawanna program that went 7-3 last season and ranks No. 13 in the NJCAA D1 Football Rankings. 
Crimson Tide Class of 2023 Commits
A look at all Alabama commits from the class of 2023.