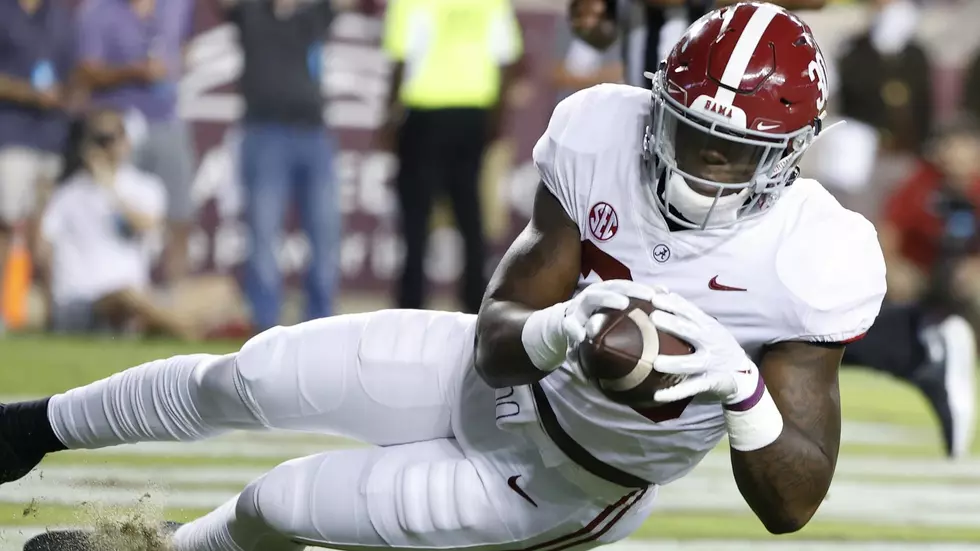 Former Alabama Linebacker Enters Transfer Portal
Crimson Tide Photos / UA Athletics
Former Alabama football linebacker King Mwikuta has entered the transfer portal, according to national college football and transfer portal writer for 247Sports Chris Hummer.
The Ga., native played three seasons with the Crimson Tide, totaling six tackles (two solo, four assisted), one tackle for loss, and one touchdown in 35 games.
The junior had a big moment in the loss to Texas A&M last season, falling on a blocked punt in the end zone to cut the Tide's deficit to one score in the third quarter.
Mwikuta entered the transfer portal originally in January of 2022 alongside five other former Alabama players just one day after the Crimson Tide's national championship loss to Georgia.
He announced his decision to take his talents to Arkansas State a few days after entering the portal, however a recent Twitter post by KAIT-TV sports reporter Logan Whaley stated that Mwikuta was off the roster by the end of July.
This is the 6'5, 238 lb linebacker's third time in the portal as he also entered in June of 2021 but returned to the Tide the following fall.
Alabama's First Fall Camp Practice 2022