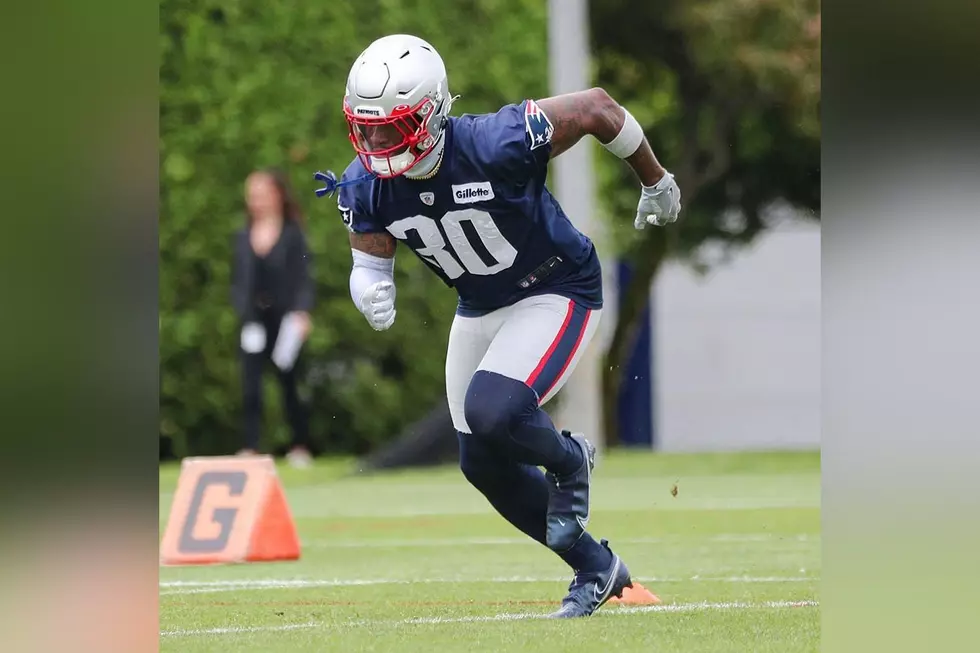 Former Alabama Linebacker Gives Back to His Community
Photo Courtesy of Mack Wilson via Twitter, Canva
Former Alabama linebacker Mack Wilson is giving back to the people in his new community.
The Montgomery, Ala., native helped out with the P.E.A.C.E. Unit at the Suffolk County Sherriff's Department in Boston, Mass., alongside some fellow Patriots teammates.
"@Patriots Ty Montgomery, Mack Wilson & Joejuan Williams recently visited our P.E.A.C.E. Unit (Positive Energy Always Creates Elevation), which helps men 18-to-25 yrs old to learn how to make better & more mature decisions, providing resources & guidance to reduce recidivism," said the department via social media.
This isn't the first time Wilson has been active in his community. In April, he hosted a charity softball game in his hometown. All proceeds went to Montgomery's Making a Difference Foundation.
The No. 155 pick of the 2019 NFL Draft played for the Cleveland Browns until he was traded to the New England Patriots in March of 2022. Wilson joins former Alabama players Mac Jones, Christian Barmore, Anfernee Jennings, and Damien Harris in Foxborough, Mass.
Wilson played three seasons with the Crimson Tide where he saw time in 42 games, had 119 tackles (62 solo and 57 assisted), a fumble recovery, and picked off six balls for 39 yards and a touchdown.
According to rolltide.com, Wilson made AFCA second-team All America, and All-SEC second team in 2018.
Nick Saban's Coaching Tree: Where Are They Now?