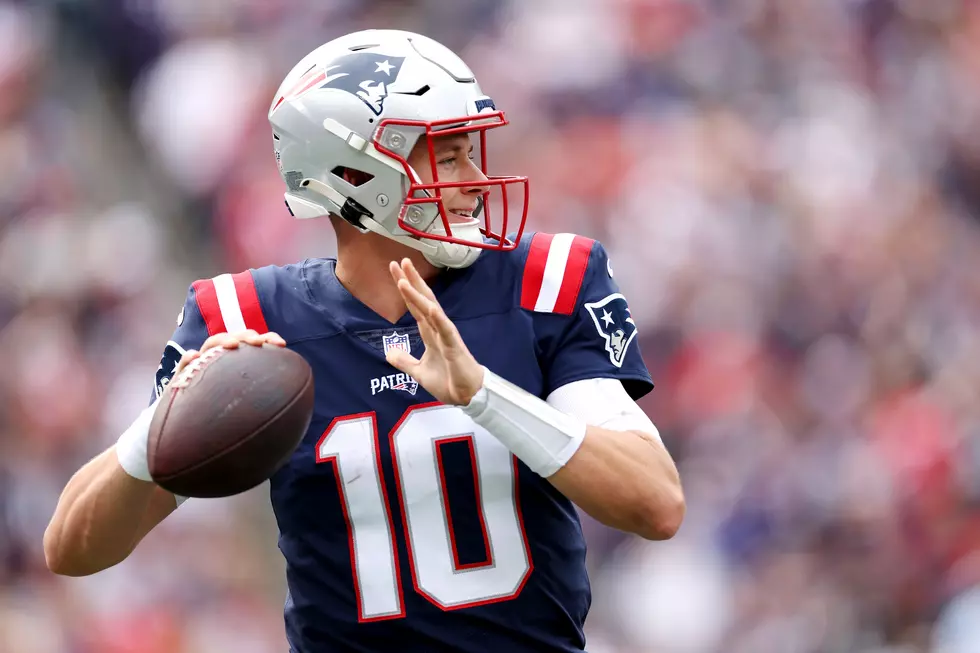 Former Alabama Quarterback Lands on NFL's Top Throws List
Getty Images
Former Alabama quarterback Mac Jones landed on the NFL's Top Ten Throws List for the 2022 season.
The former national champion made the list at No. 8 with a deep ball that resulted in a touchdown.
The New England Patriots played the Cincinnati Bengals on Christmas Eve in a regular season showdown. The Bengals led 22-0 at halftime. The Patriots attempted a comeback, however it wasn't enough and New England ended up losing 22-18.
During that comeback, the Patriots offense found themselves in a 3rd-and-29 situation, down by ten with six minutes remaining in the game. Jones took the snap and threw a 48-yard pass into the end zone that bounced off the hands of tight end Scotty Washington and into the hands of wide receiver Jakobi Meyers for six points.
Last season, the second-year starter went 288-of-442 for 2,997 yards, 14 touchdowns, and 11 interceptions, as well as 42 runs for 102 yards and a touchdown. He led the Patriots to a 9-8 record and No. 3 in the AFC East.
Jones is expected to start his third year with the Patriots this fall.
Nick Saban's Coaching Tree: Where Are They Now?