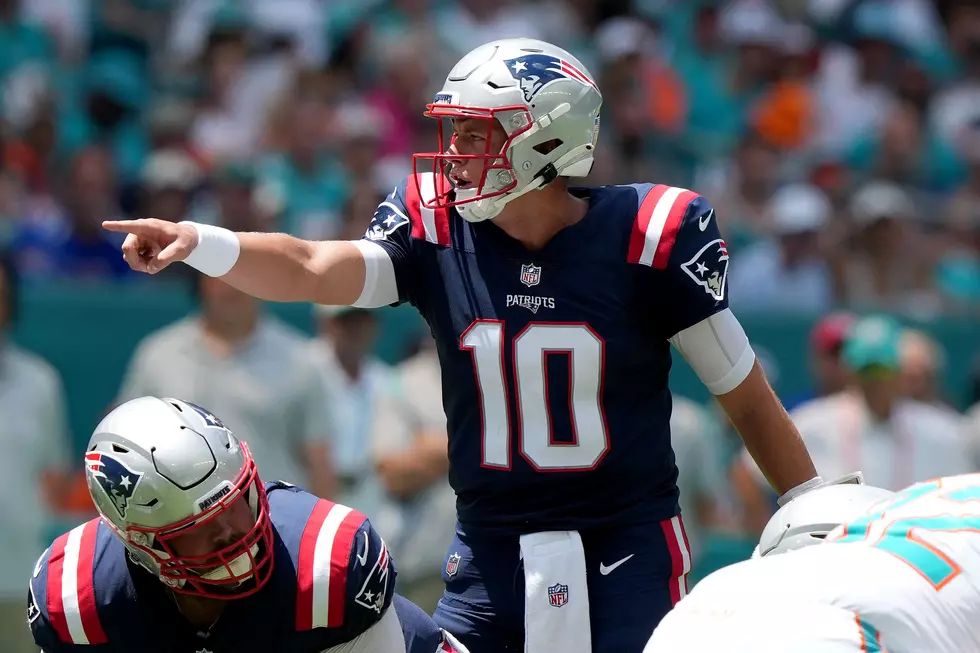 Former Alabama Quarterback Out For Week 4
Getty Images
Former Alabama quarterback Mac Jones is out for Week 4 against the Green Bay Packers due to an ankle injury.
The injury occurred at the end of the Patriot's 37-26 loss against the Baltimore Ravens last Sunday when Baltimore's Calais Campbell fell on Jones' ankle late in the game.
"Jones appeared to be in pain as he was helped off the field bypassing the blue medical tent and heading straight to the team's locker room," said MassLive's Nick O'Malley. "Jones did not appear to put any weight on the leg as he came off the field."
For 786 yards, Jones has completed 64-of-97 passes with two touchdowns and five interceptions through three games.
Brian Hoyer will be the starting quarterback for the New England Patriots in Jones' absence. He took the first-team reps at practice on Wednesday and Thursday.
Hoyer has been a Patriots backup for the past seven seasons. The 13-year NFL veteran has played 75 games with 39 starts. He has completed 59.3 percent of his passes for 53 touchdowns.
The Patriots (1-2) play the reigning back-to-back NFL MVP Aaron Rodgers and Green Bay Packers (2-1) on Sunday, October 1, 2022, at 3:25 p.m. CT on CBS.
Every Alabama alum who scored a Touchdown in Week 2 of the 2022 NFL season
A photo of every former Alabama football player who scored a touchdown in Week 2 of the 2022 NFL season.