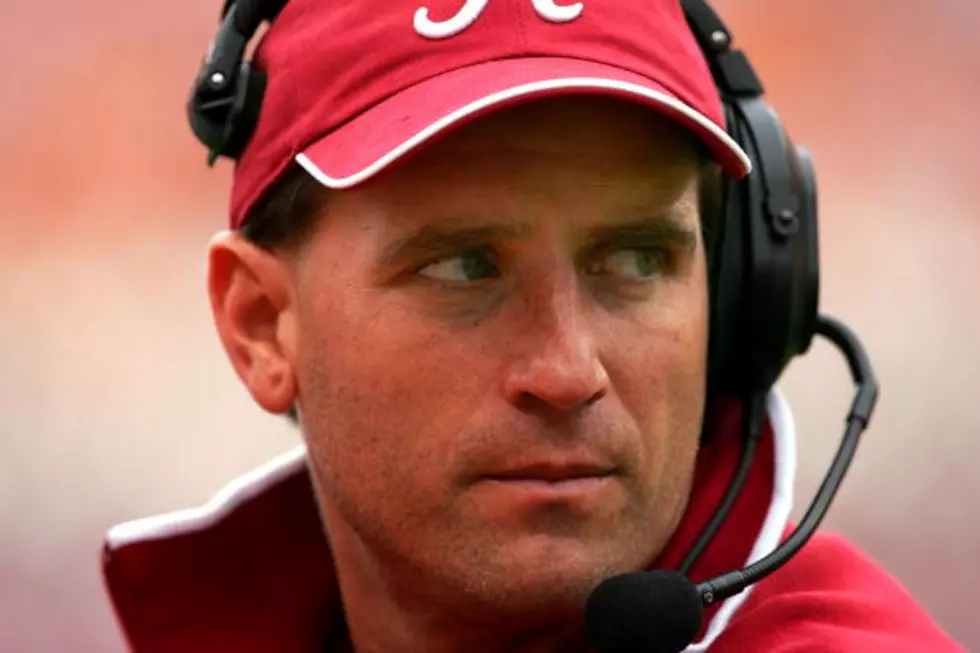 Former Crimson Tide Head Coach Mike Shula Hired by Buffalo Bills
Getty Images
The Buffalo Bills have hired former Alabama Crimson Tide head coach and quarterback Mike Shula as a senior assistant, per Syracuse.com's Matt Parrino.
Before being the head coach of the Crimson Tide, Shula was the starting quarterback from 1984 until 1986. In that time he posted a 24-11-1 record, led the team to two bowl wins, and authored a come from behind victory in the 1985 Iron Bowl.
His head coaching tenure in Tuscaloosa was less glamorous.
Shula inherited the Alabama football program in what were likely its darkest days. Dennis Franchione had just left for Texas A&M and Mike Price was in and out without so much as coaching a game due to an off-the-field scandal.
From 2003 to 2006, Shula posted a pedestrian 26-23 record. His best year came in 2005 when the team went 10-2, won the Cotton Bowl Classic, and finished the season ranked No. 8 in the nation. The Tide fell off in 2006 and finished the year at just 6-6 and Shula was informed he wouldn't return to the school following a loss in the Iron Bowl.
His firing ultimately paved the way for Nick Saban's arrival in Tuscaloosa, so it's safe to say Bama fans are perfectly happy with Shula's disappointing performance in 2006.
Since his time in Tuscaloosa, he has spent time as the quarterbacks coach of the Jacksonville Jaguars, Carolina Panthers, New York Giants, and Denver Broncos. He was also the Panthers' offensive coordinator from 2013 to 2018. In 2015, his offense led the Panthers to a 15-1 regular-season record and an appearance in Super Bowl 50 along with Cam Newton's selection as the NFL MVP.
PHOTOS: First Look Inside TuscNY Pizzeria
All Homicides in Tuscaloosa County in 2021
Tuscaloosa, Alabama Worst Intersections