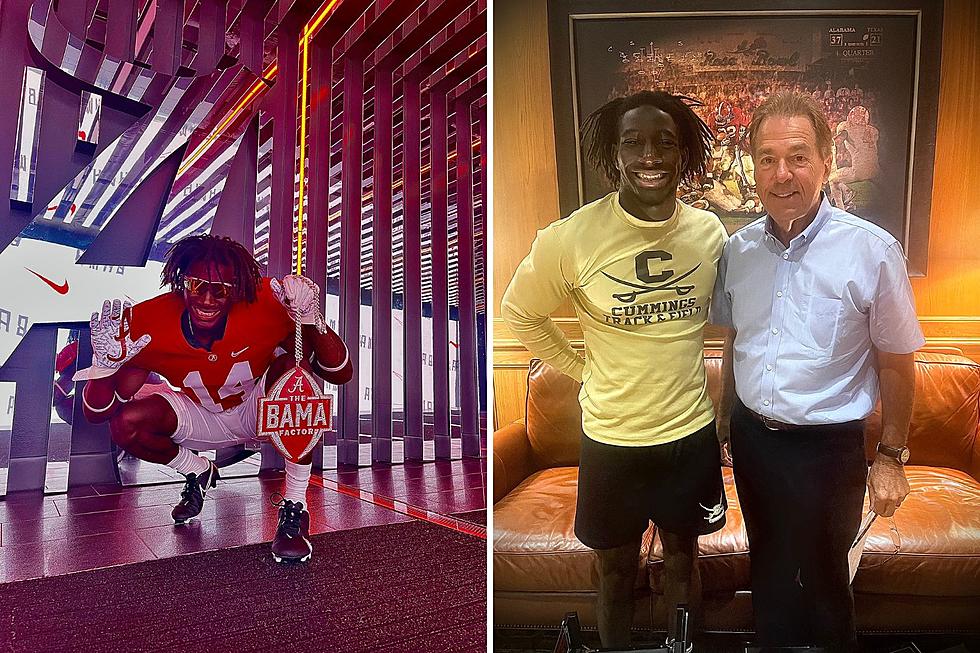 Four-Star Athlete Narrows Schools to Eight
Photo Courtesy of Jonathan Paylor via Twitter, Canva
Four-star class of 2024 athlete Jonathan Paylor is down to his final eight schools.
The junior will choose between South Carolina, Clemson, Georgia, NC State, Florida, UNC, Colorado, and Alabama.
The 5'9, 170 lb. weapon ranks No. 101 nationally, No. 10 in athletes, and No. 2 in the state of N.C., according to 247Sports Composite. 
According to 247Sports, Paylor attempted 77 rushes for 1,054 yards and 17 touchdowns, as well as 27 receptions for 725 yards and five touchdowns, plus 18 tackles and three interceptions on the defensive side of the ball.
"Could play receiver in college but shows ability to line up in backfield. Plays in all three phases. High-level athleticism shows on tape. Rarely comes off field for Cummings. Is most natural at running back. Shows patience and vision. Runs through arm tackles and has speed to finish plays. Coaching staff does good job in getting him isolated in space and he wins one-on-battles. Slippery in space and can make tacklers miss. Shows sure-handedness. Can stretch defense east-west and make big play with one-cut ability. Has a physical element to his game. Is impressive after catch and has speed to turn short pass into big play," said national recruiting analyst for 247Sports Brian Dohn.
According to the On3Sports Recruiting Prediction Machine, N.C. State is the favorite to land the prospect with a 40.9% chance.
Crimson Tide Class of 2023 Commits
A look at all Alabama commits from the class of 2023.