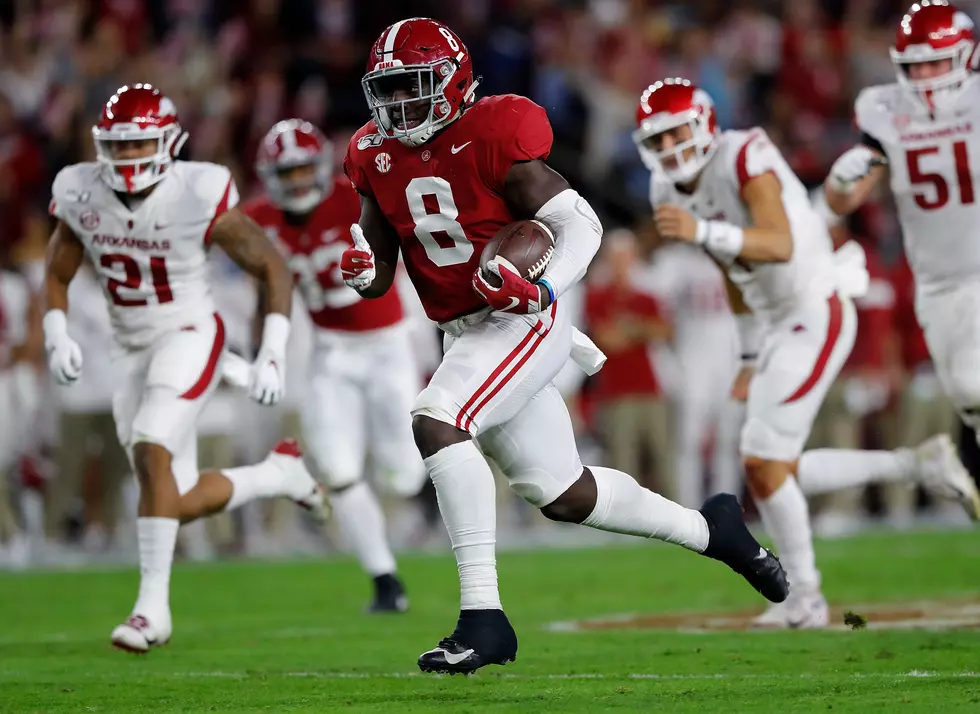 Hank South: Double Feature on Bama Recruiting
Getty Images
This week Hank South, of 247Sports, made a double feature appearance on Tide 100.9 as he appeared on Southern Fried Sports with Travis Reier and on The Martin Houston Show. South discussed the state of the Crimson Tide Recruiting class, the recruiting landscape and to correctly predict today's Ian Jackson announcement. You can hear both interviews on the Tide Soudcloud or on the Tide 100.9 Youtube page.
South discussed the nature of the Alabama strategy in recruiting this season. The Crimson Tide has taken a deliberate approach to recruiting to ensure each prospect checks all the Alabama boxes. Other programs have been eager to accept commitments during this time to attempt to get out ahead of other schools.
Ian Jackson, 4-star linebacker from Prattville, Alabama became the Tide's sixth commitment in the 2021 cycle. South correctly predicted that Jackson would select the Crimson Tide. South revealed that Jackson has a family history with Auburn, but the linebacker decided to pull the trigger for Alabama.
South talked with Houston about the Brockermeyer twins. South said at the beginning of the year he felt like Alabama was in the lead for both twins. The twins put out a top-5 list on Twitter recently and had the Crimson Tide listed as a finalist. They are Texas legacies as their father and older brother played for the Longhorns.
"For now, I think Bama's in a pretty good spot to add both James and Tommy Brockermeyer to their class," said South.
Hank South is a bevy of recruiting knowledge and you can follow him on Twitter @HankSouth247. You can listen to Southern Fried Sports each weekday from 11 a.m.-12 p.m and you can catch The Martin Houston Show each weekday from 6 a.m.-7a.m. on Tide 100.9 FM or stream it on the free Tide1009app.
Enter your number to get our free mobile app
Saban's First Rounders