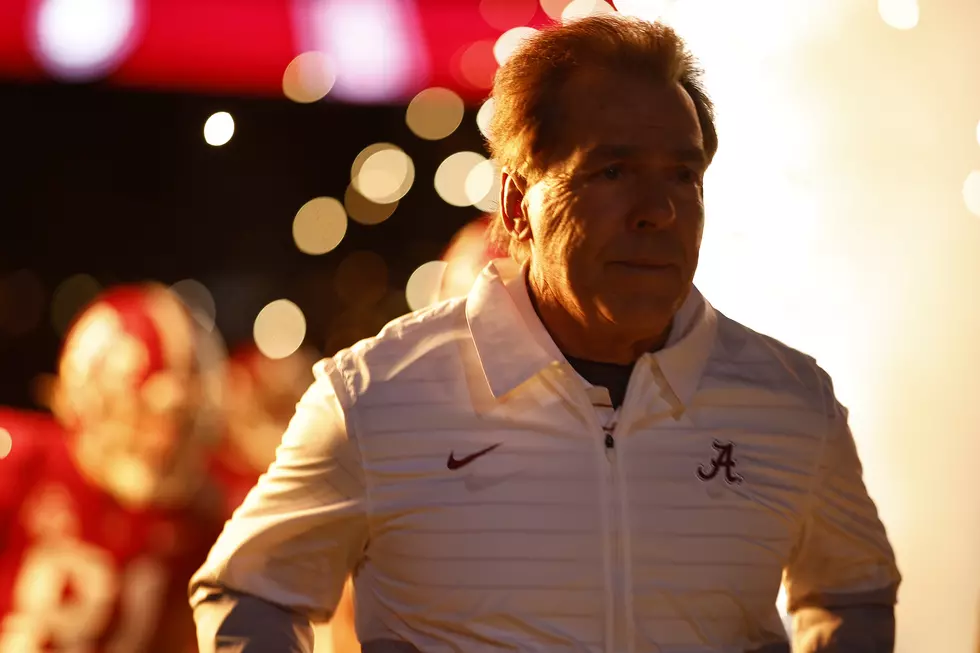 Happy 16th Anniversary, Coach Saban!
Getty Images
16 years ago to the day, Nick Saban made an announcement that he had accepted an offer to become the 27th head football coach at the University of Alabama. The moment came as a shock to many around the football world as Saban had vehemently denied the rumors just weeks earlier and has gone down as one of the most important moments in the history of the game since then.
Saban has been the model of consistency during his tenure. No other team in the SEC has the same coach it did when Saban was first hired, and none even come close to his win percentage.
"When we began the process of hiring the head coach for the University of Alabama, I stated the express goal was to hire a coach with championship credentials," said the late great athletic director Mal Moore to open Saban's introductory press conference just a day later. "While a number of outstanding individuals expressed interest in becoming the coach of the Crimson Tide, one person who always stood out was Nick Saban."
Well, championship credentials he certainly possessed! Since that moment, Saban has firmly established himself as the greatest coach to ever walk the sideline at the collegiate level.
Six national championship victories, nine national championship appearances, 189 wins, 16-6 in bowl game appearances, eight Southeastern Conference championships, and Alabama's only four Heisman Trophy winners. Moore made the right pick.
You can watch Saban's introductory press conference in full here.
Crimson Tide Class of 2023 Commits
A look at all Alabama commits from the class of 2023.
Happy Birthday to Coach Nick Saban
The greatest college football coach of all time turns 71 today! Take a look at a picture of Nick Saban everywhere his coaching journey has taken him before arriving in Tuscaloosa!
Fayetteville vs. Holy Spirit