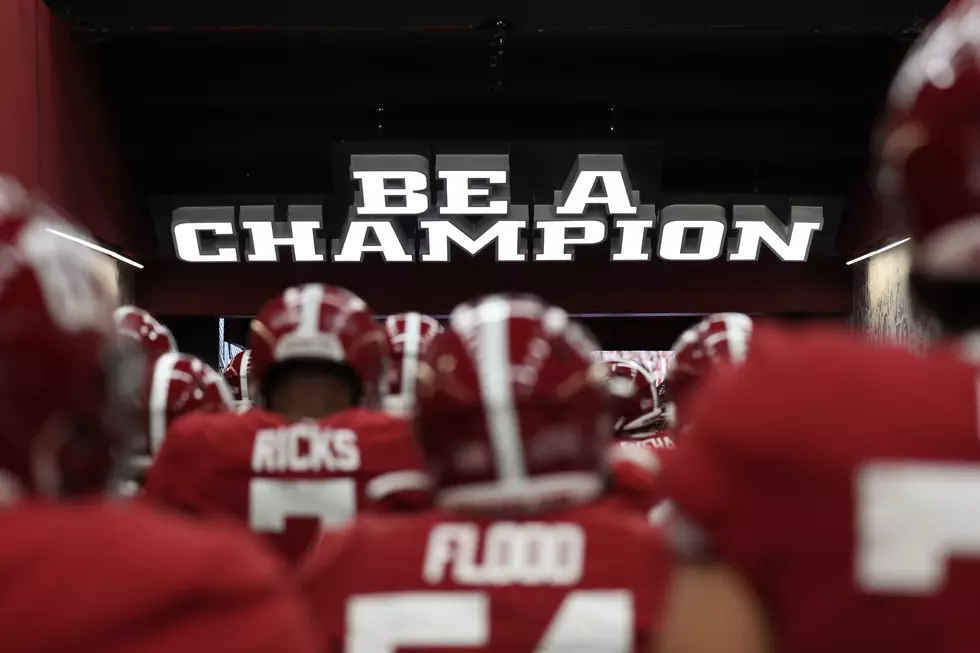 Happy Birthday Alabama Football
Crimson Tide Photos / UA Athletics
Nov. 11 is a day that we celebrate those who served the United States of America. This day is also the anniversary of The University of Alabama Crimson Tide football team's first game.
On this day in 1892, Coach E.B. Beaumont led the Cadets to a 56-0 win over Birmingham High School. The game was played at Lakeview Park in Birmingham Ala. where touchdowns were worth less than six points.
Since the 56-0 win over high school teams, much has changed for the Alabama football team. The nickname Cadets was the nickname of the football team until 1907 when Birmingham Age-Herald sports editor Hugh "Doc" Roberts called Alabama's effort against Auburn a "crimson tide."
Alabama football is also important in the rise of southern football. Ever since the first-ever football game in 1869, American football was dominated by northern teams. This all changed in 1925 when Wallace Wade and the Crimson Tide beat the Washington Huskies in the Rose Bowl 20-19. Prior to that game, no southern team had ever gone to Pasadena and was considered "a bunch of farmers."
Ever wonder why in "Yea Alabama" the lyrics say "remember the Rose Bowl?" This is the reason why.
Alabama has won 18 National Championships, 28 SEC Championships, 21 players in the College Football Hall of Fame, four Heisman Trophy Winners, and 391 NFL draft picks.
It was unknown at the time, but the people who went to that infamous game on Nov. 11, 1892, saw the birth of the greatest college football program of all-time.
Alabama vs Mississippi State 2022
Alabama vs Arkansas Week 5, 2022