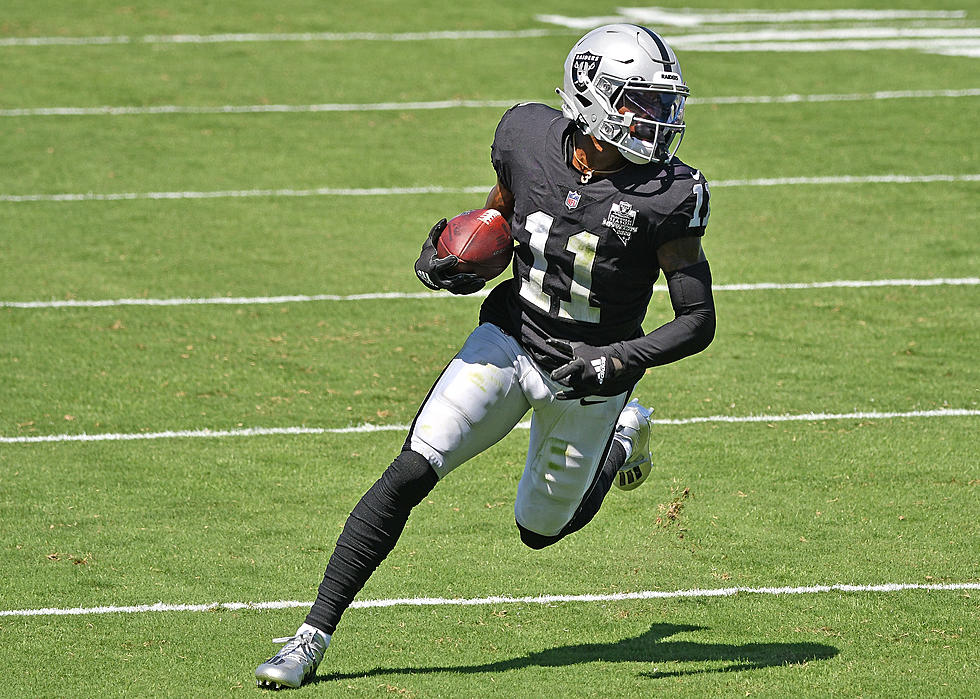 Henry Ruggs III Receives Sentencing in Fatal DUI Wreck
Getty Images
A former Alabama wide receiver and first-round draft pick by the Las Vegas Raiders received his sentence today for his part in a 2021 DUI crash killing a Las Vegas woman and her dog, ESPN reports.
24-year-old Henry Ruggs III was given a sentence of three to 10 years.
Ruggs, a native of Montgomery, AL, apologized to the victim's family in court before his sentencing.
"To the parents and family of Ms. Tintor, I sincerely apologize for the pain and suffering my actions the morning of November 2, 2021 caused you, your family and those who knew and loved Miss Tina and Max," Ruggs said.
Police say on the morning on November 2, 2021, that Ruggs was traveling at speeds upwards of 150 mph before his Corvette collided into the Toyota RAV4 of 23-year-old Tina Tintor. An investigation revealed Tintor's car traveled 571 feet from the point it was originally hit.
He was cut from the Raiders the day following the crash.
Top Stories from the Tuscaloosa Thread (7/24 - 7/31)
Restaurants and Retailers Who Opened, Announced or Moved in 2023
A running list from the Tuscaloosa Thread of all restaurants and retailers who have opened, announced plans to come to the area or relocated so far in 2023.