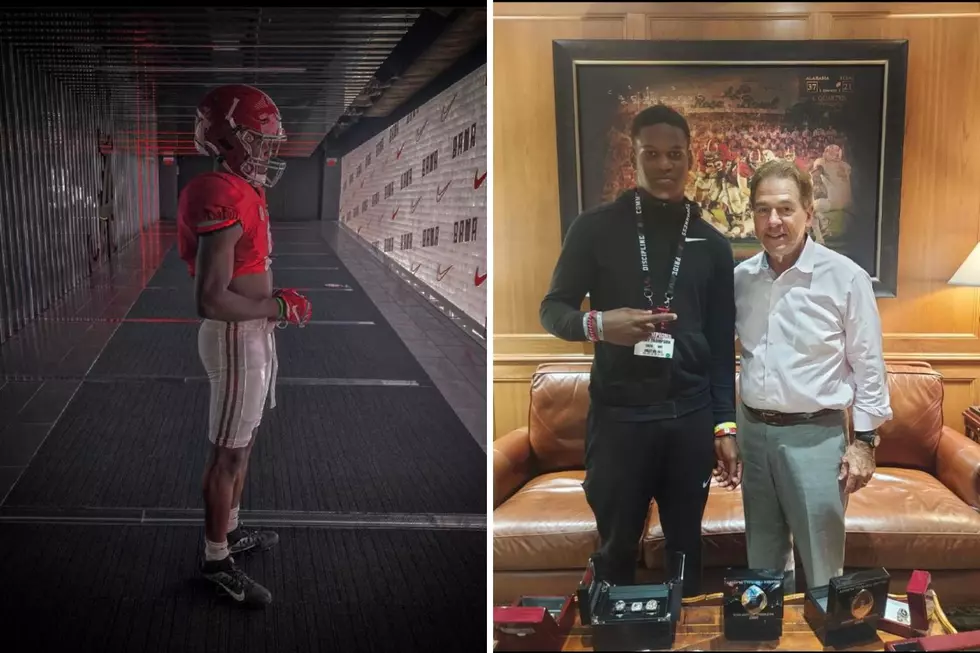 In State Wide Receiver Commits to Crimson Tide
Photo Courtesy of Perry Thompson via Twitter, Canva
Foley High School wide receiver Perry Thompson has officially committed to the Crimson Tide.
"After a Great talk with the coaching staff I have committed to the university of Alabama," said Thompson in a social media post on Friday afternoon.
247Sports currently lists Thompson as unranked nationally, in wide receivers, and in Alabama for the class of 2024 prospects.
Last season, the Alabama native snagged 45 receptions for 565 yards and a touchdown. The Lions went 5-5 and finished fifth in Class 7A, Region 1.
Thompson spoke highly of the Capstone and coach Saban in a recent interview with BamaInsider's senior recruiting analyst Andrew Bone.
"I feel like he's an amazing coach. He's one of the coaches that's going to push you every day to be at your highest potential. I really liked how they push you. I also like the drills we did back-to-back in the beginning. It shows you who's gonna give up or not," said Thompson.
Alabama is one of seven offers for the rising junior, who received his from the Crimson Tide 11 days prior to making his commitment.
"I wasn't an Alabama fan growing up, but did fall in love with them over the years. I like the campus, atmosphere and coaches. I just like everything about them," said Thompson in the Rivals interview.
Thompson is one of 98 offers Alabama has sent to the class of 2024 recruits but is the first official commitment for his grade.
Tide Prospects Visit the Capstone
Official visits for the week of June 6-12, 2022 to Tuscaloosa, Ala.