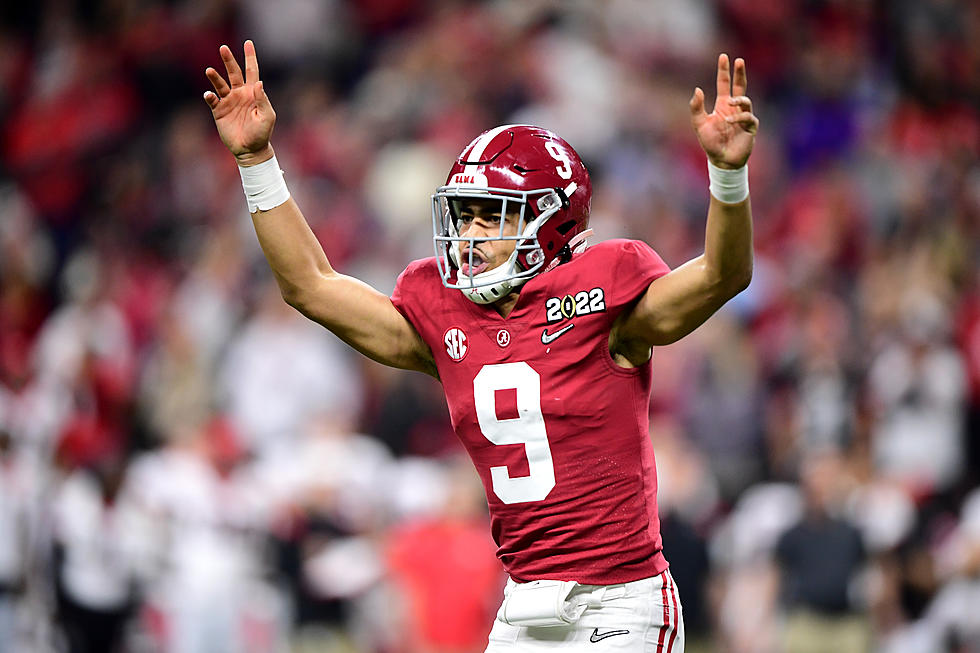 Is Bryce Young a Secret Recruiter?
Getty Images
Alabama quarterback Bryce Young is invited to Thibodaux, La., to be a part of the Manning Passing Academy.
According to its website, "For over 25 years, the Manning Passing Academy has been helping players fully realize their potential on and off of the football field. Whether you're a QB, RB, WR, or TE, the Manning Passing Academy will help you grasp the fundamentals of your position, and basic offensive and defensive strategies."
Is this Saban's super weapon to recruit Arch Manning? I mean, I would not put it past the greatest coach of all time to pull a sneaky genius move like this to snag the top class of 2023 recruit.
Put arguably the best Alabama starting quarterback who: has won a Heisman trophy, is an SEC champion, has broken multiple school records, and many college football awards throughout last season, in the same place as Manning's successful relatives who will probably have a big impact on his decision and get into their good graces prior to Manning's decision.
According to 247 Sports, Manning is warm on Alabama, along with: Georgia, Texas and Ole Miss.
How else do you coerce such a huge threat, especially one that is leaning towards two of your conference rivals and a future one? Not to mention, one of his uncles is an alumnus of one of those schools.
Nick Saban is out here playing chess while everyone else is playing checkers. As Pepper Brooks once said, It's a bold strategy Cotton. Let's see if it pays off for him."
The Manning Passing Academy takes place from June 23-26, 2022, in Thibodaux, La. Young is among 24 NCAA quarterbacks who were invited to the event. Click here to learn more information about the event.
Nick Saban's Coaching Tree: Where Are They Now?
Alabama Crimson Tide All-Time Rushing Leaders