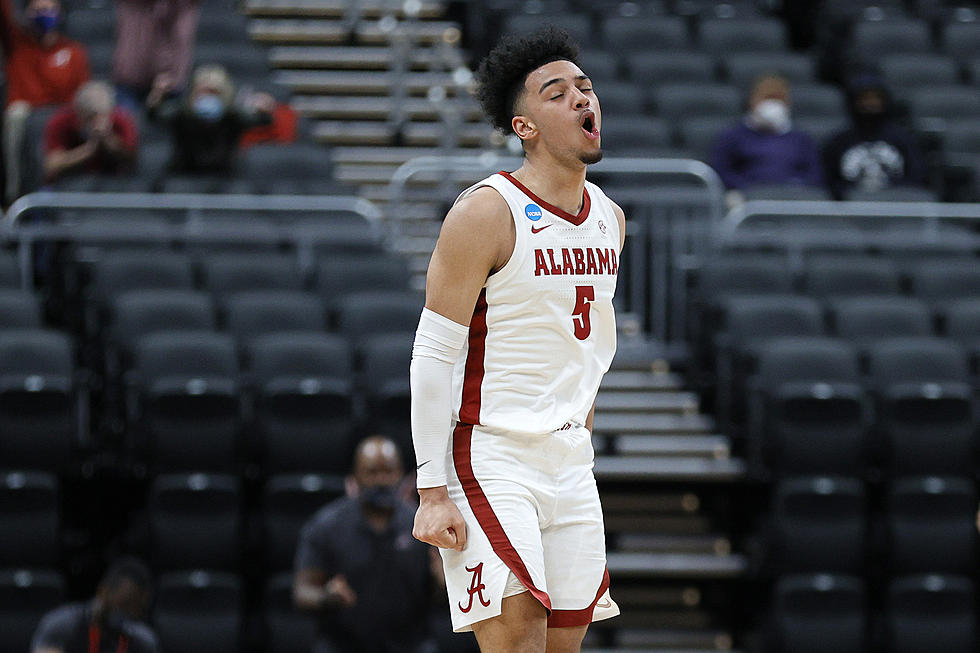 Jahvon Quinerly and Jaden Shackelford Named Preseason All-SEC First Team
Getty Images
The 2021 Crimson Tide basketball season is quickly approaching, and after Alabama's dominance of the conference last year, two of its' most important players are garnering some preseason love.
Jahvon Quinerly and Jaden Shackelford, both coming off of great seasons in 2020, were named to the 2021 Preseason All-SEC team. The pair combined for nearly 30 points per game last year, as Alabama tore through the SEC, finishing with a 16-2 conference record and a fifth overall seed in the 2021 NCAA Tournament.
Quinerly mostly came off the bench in 2020, but was exceptional for Alabama in the SEC tournament. The former Villanova guard averaged 15.7 points, three assists and 2.7 rebounds on nearly 60% shooting in three games in Nashville as the Crimson Tide took home their first conference tournament title since 1991.
Shackelford averaged 14 points per game as a sophomore, and entering his junior year, is poised for another big year. Although a brief trip to the transfer portal over the summer caused some chaos for Crimson Tide fans, Shack appears to be locked in for the 2021 season.
Alabama tips off their 2021 season against Louisiana Tech on November 9th in Coleman Coliseum, opening one of the hardest schedules in the nation. The Crimson Tide take on Gonzaga, Houston and Baylor, all of which made the Final Four last season, and are looking to build off of last year's success.
WIth the influx of talent form the 2021 recruiting class, and solid veteran presence from players like Quinerly and Shack, this year's team is shaping up to just as good as last.
Alabama Basketball All-Time Scoring Leaders
Alabama Men's Basketball's Top Career Rebounders
Alabama Basketball Players Who've Played in the NBA