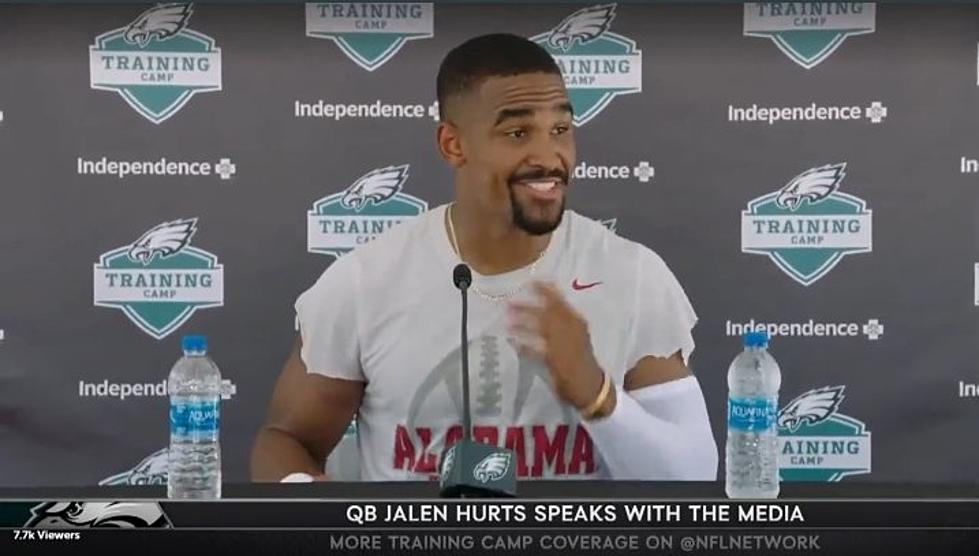 Jalen Hurts Sees Saban in Himself
Photo Courtesy of @BamaProUpdates on Twitter
Nothing is more important to Alabama Crimson Tide head coach Nick Saban than character and work ethic. When one thinks back on all the players that have come through Alabama in the 15 years that he has been in Tuscaloosa, it's hard to come up with one that embodies those two qualities better than quarterback Jalen Hurts.
Hurts told Peyton and Eli Manning on Monday's edition of the "Manning Cast," an alternate broadcast of Monday Night Football, that he sees a lot of Saban in himself.
"Coach Saban, I don't think think people realize how alike we are. And that was really the deciding factor of me going to Alabama out of high school, because I saw so much of myself in him and I was like, 'I like everything he's about, I like everything he's doing and I want to go win championships,'" Hurts said.
From the moment he arrived on campus, Hurts let his work and performance on the practice and playing field speak for him rather than his words, and his teammates and coaches noticed. This resulted in him becoming the first true freshman to start at quarterback for the Capstone in 32 years.
That same work ethic and leadership by example still enthralls Hurts' teammates, even at the NFL level. Much like when he arrived in Alabama, many NFL pundits doubted his passing abilities and didn't think he had what it would take to be a starter at that level of football.
He had beat out the Philadelphia Eagles' entrenched starter and former number 2 overall pick Carson Wentz by the end of his rookie season. Under his leadership this year, Philadelphia is off to a 4-0 start, making them the last undefeated team left in the NFL, and Hurts is on pace to have his best statistical season.
Alabama vs Arkansas Week 5, 2022
Hillcrest vs. Central
The Hillcrest Patriots defeated the Central Falcons 63-19 on the Patriots' homecoming night, Sep. 30.