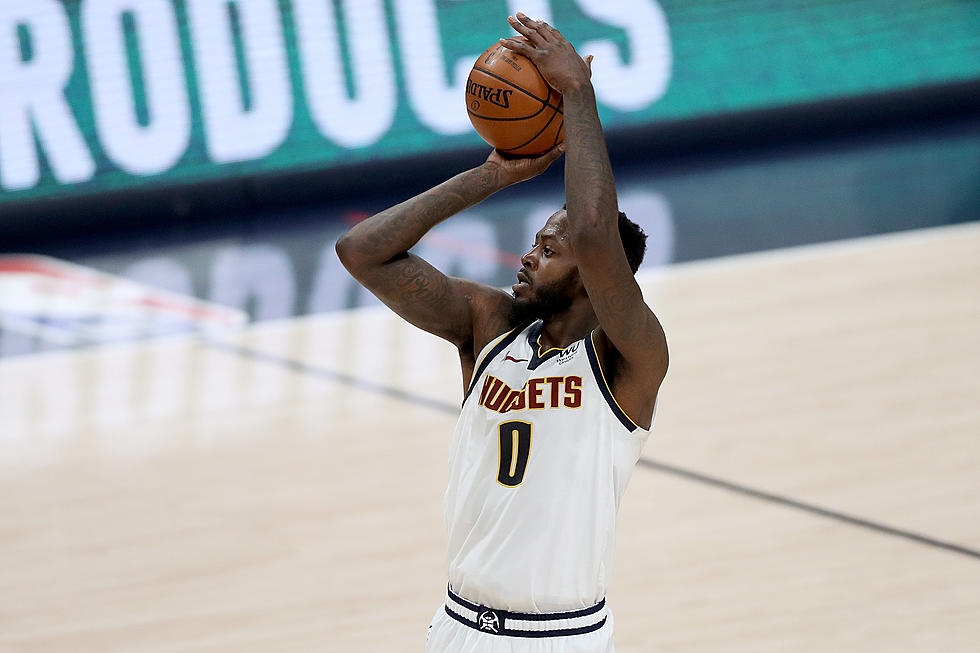 JaMychal Green Traded to Oklahoma City
Getty Images
Former Crimson Tide hoops star JaMychal Green will enter his ninth season in the NBA with a new team.
Per ESPN's Adrian Wojnarowski, the 6-foot-8 power forward from Montgomery, AL has been traded from the Denver Nuggets alongside a projected 2027 first round pick to the Oklahoma City Thunder for the 30th overall pick in the upcoming NBA Draft and two future second round selections.
Green committed to the Alabama in 2007 over Ole Miss and was a starter for four seasons. The Montgomery native was a double-double machine in his time at the Capstone, finishing his career as the conference leader in the category.
In four years, Green averaged 13.5 points, 7.4 rebounds and 1.7 blocks per game, finishing his four year career within the top-15 for career scoring, rebounding and blocked shots at the University of Alabama.
After going undrafted in 2012, Green spent a few seasons in the NBA Developmental League as well as a year in France before signing his first multi-year contract with the Memphis Grizzlies in 2015.
After five seasons in Memphis, Green was traded ahead of his free agency to the Los Angeles Clippers where he would play just one year before signing another multi-year contract with the Denver Nuggets. Green spent just two seasons with the Nuggets, but was a big part of one of the Western Conference's top teams, averaging nearly 20 minutes a game and scoring 7.2 points with 4.5 rebounds.
The experienced role player joins a Thunder squad led by a young core of players like Shai Gilgeous-Alexander, Lu Dort and Georgios Kalaitzakis and should fit in well as a veteran presence. The Thunder have struggled in recent years after the departure of Russell Westbrook could use a player with as much experience as Green. 
Alabama Basketball Players Who've Played in the NBA
Alabama Basketball All-Time Scoring Leaders
Highest Rated Recruits in Bama Hoops History
Take a look at the highest rated recruits to play for Alabama since 2000 according to 247Sports.