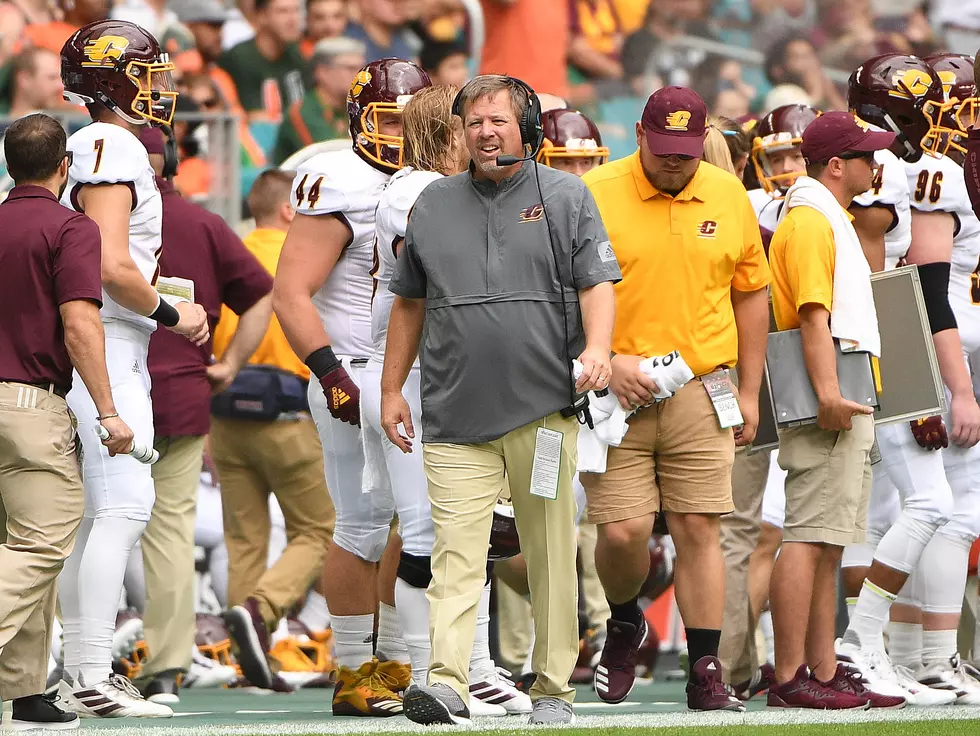 Jim McElwain Talks College Football On The Game
Getty Images
Jim McElwain, the former Alabama offensive coordinator and current Central Michigan head coach, joined Ryan Fowler on The Game this week to talk about how he's handled the COVID-19 pandemic and reminisce on his days in Tuscaloosa.You can listen to the entire interview on Soundcloud or on the Tide 100.9 Youtube page.
Coach McElwain told the listeners about how the pandemic is affecting his football program. He said Michigan was one of the first states to shut things down but he and his staff are able to meet daily virtually. McElwain said his program was able to have 10 practices prior to the shut down as they had scheduled spring practice earlier this year. His staff was able to create "Virtual Junior Days" to aide their recruiting efforts and McElwain said he's been presently surprised at the work they've been able to get done remotely.
McElwain said that all the college programs are in the same boat and said he's not very concerned over the missed time as long as all the programs return to practices at the same time.
The coach said the offenses have already been simplified over time to create less reads for the quarterback. However the incoming players who are newer in the program will be less familiar with the system and may be behind the rest of the team.
McElwain talked about building the program that Alabama has today, he said it starts from the top with Coach Nick Saban. McElwain said he was very fortunate to learn from Saban. He credited Saban with getting great recruits like Julio Jones and Mark Ingram.
McElwain finished the interview expressing support for Jim Harbaugh's proposal of allowing players to return to school if they are not drafted in a certain round in order to raise their draft stock.
Listen to the entire interview on Soundcloud and on Youtube. Listen to The Game each weekday from 2-6 p.m. on Tide 100.9 FM or stream it anywhere using the TIDE1009APP.
Enter your number to get our free mobile app
Alabama's 2020 Football Schedule