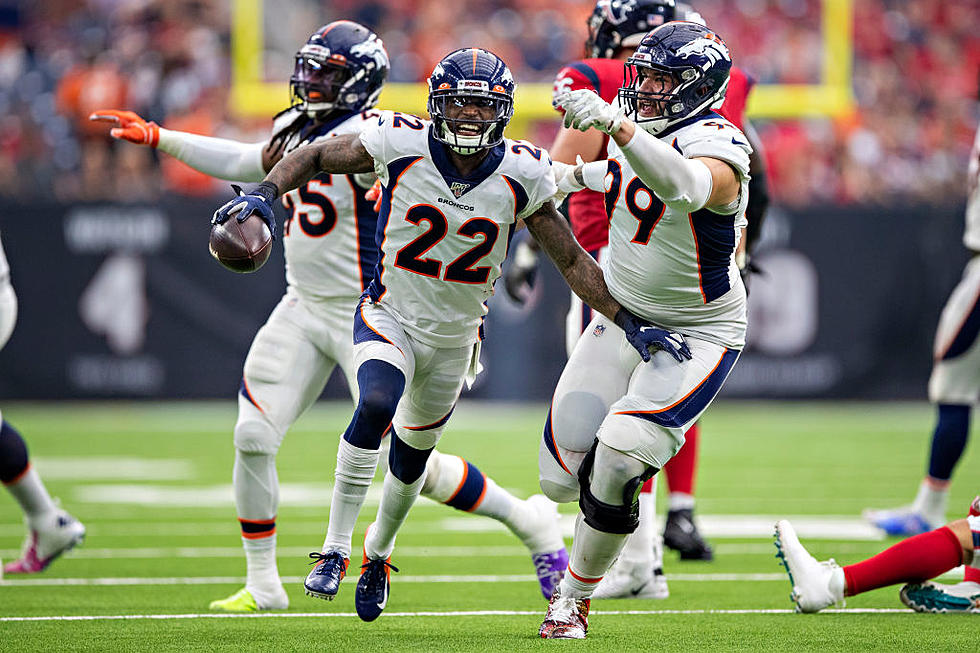 Kareem Jackson Tests Positive
Getty Images
According to ESPN's Adam Schefter former Alabama  defensive back Kareem Jackson has tested positive for COVID-19. Schefter reports that Jackson is expected to make a full recovery. He is entering his second year with the Denver Broncos and has already proven to be leader in The Mile High City.
Jackson reported to CBS Denver that he began to feel poorly after taking a red-eye flight from Los Angeles to Houston. The former first round draft pick reportedly began feeling congested with chills and a headache so he called a doctor and was tested.
Mike Klis from 9news in Denver reported that Jackson will go into quarantine for the next two weeks with the hopes of making a full recovery. Jackson is the second Denver Bronco to test positive for COVID-19 after Von Miller confirmed he had tested positive in the past.
Jackson took to social media to encourage everyone to take the virus seriously and continue to take precautions to prevent the spread of COVID-19.
Jackson entering his second season with the Broncos but has already become an influential voice in the locker room. Jackson led the Broncos in their recent march through downtown Denver to protest the murder of George Floyd and further social justice causes. The safety designed the shirts worn by the team during the march.
He was drafted in the first round by the Houston Texans in 2010. He played nine years for the Texans prior to signing as a free agent with the Broncos prior to the 2019 season. He signed a three-year $33 million contract with Denver.
Jackson has 630 tackles, 18 interceptions, returning three for touchdowns in his 10-year career.
Enter your number to get our free mobile app
Saban's First Rounders