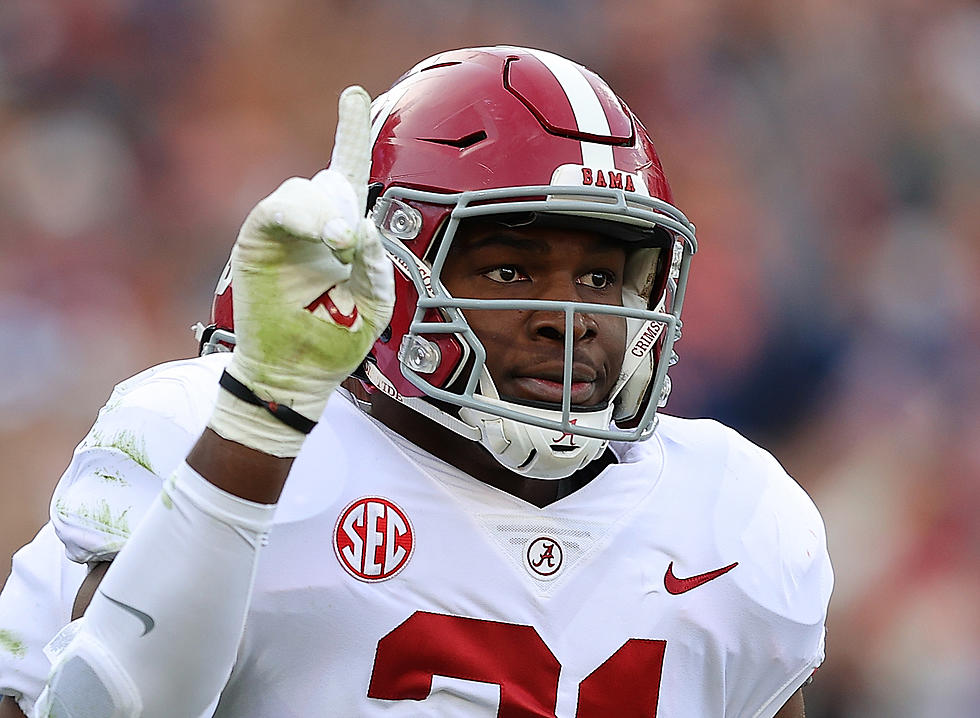 Kirby (Not So) Smart Didn't Recruit Will Anderson Hard Enough
Getty Images
With all the talent present on the 2021 Georgia Bulldogs defense, it's surprising that the best defensive player in the country doesn't wear red and black. It's doubly surprising because the best defensive player in the country grew up in Hampton, Georgia as a Bulldog fan.
During Monday's media period, Alabama edge linebacker Will Anderson detailed that Kirby Smart and his recruiting staff didn't target him strong enough to win his collegiate services.
"I did grow up a Georgia fan," Anderson said. "I got recruited by them a little bit. I didn't get too much attention from them, but it worked out well."'
Anderson was a five-star edge linebacker out of Dutchtown High School. 247 Sports rated him as the highest-rated weak-side defensive end, number four player in Georgia and the number 17 player in the country. He recorded 38 career sacks and 41 tackles for loss.
He was clearly a talented recruit and has since been made such a name for himself that he's in the Heisman Trophy conversation. In the 2021 regular season, Anderson led all of college football with 13.5 sacks and 27.5 tackles for loss.
Georgia Bulldogs head coach Kirby Smart missed on the best defensive player in the country two recruiting classes ago and now he'll have to prepare for Anderson for the second time.
"He's a tremendous athlete," Smart said. "He plays with so much passion, toughness and energy.
He's so explosive, twitchy and tough. He strikes people, block really well. It'll be a key part of the game in terms of the way that he plays and affects the game. He does a really good job."
Against Georgia last year, Anderson tallied four total tackles and QB pressure.
Anderson said he came to Alabama because of the culture fit, saying players at Alabama were like-minded to him.
"I'm here at Alabama and I love it here. It's been great so far."
Alabama Crimson Tide All-Time Sacks Leaderboard
Iconic Photos From Alabama's 18 National Championships
Claimed or recognized, no FBS football program has more national championships than the Tide. Look back on all 18 titles in Alabama history with these photos.