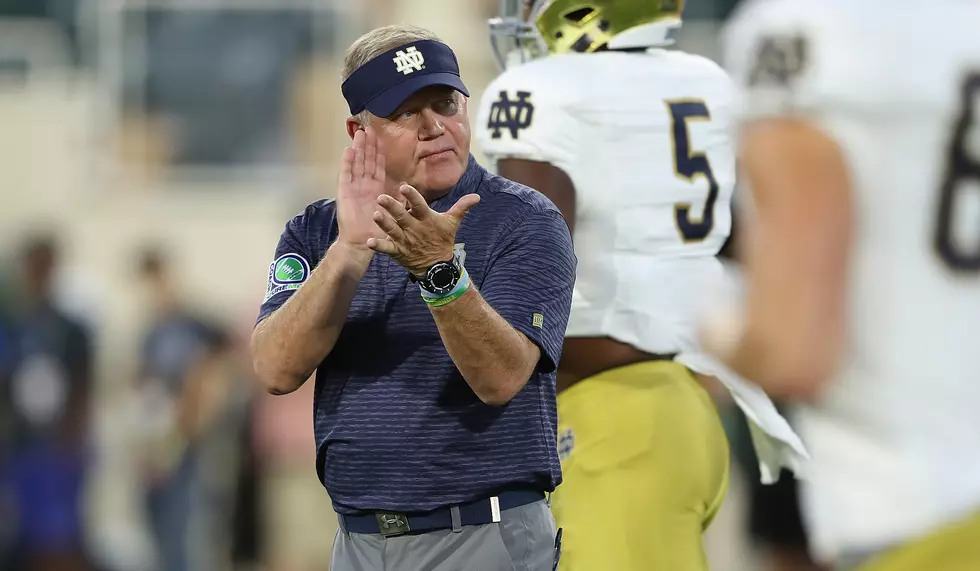 LSU Coach Brian Kelly's Main Goal is to Beat Nick Saban
Getty Images
After Brian Kelly had a very successful career at Notre Dame, everything came to an end after last season where he signed a historic 10 year/$95 million contract to come coach down in Baton Rouge, La., for the LSU Tigers.
He coached at Notre Dame for 12 seasons and finished with a record of an impressive 113-40. Kelly pretty much accomplished everything he could with the Fighting Irish but he always came up short in winning it all.
Kelly recently went on a podcast with former Notre Dame safety Shaun Crawford. In the interview, he talked about what factored into his decision to coach LSU.
"I want to beat Nick Saban. Who doesn't want to beat Nick Saban you know what I mean," said Kelly.
Coach Kelly is not wrong, it is with a doubt that Nick Saban is one of the greatest coaches in college football history, and as of right Kelly has a record of 0-2 against Saban.
Their only matchups have either came in the College Football Playoff or the BCS national championship. In 2012, Notre Dame's only loss of the season came in the national championship where they lost in blowout fashion to Alabama 42-14.
His other matchup against Saban was more recent, back in the 2020 season where once again they got blown out in the first round of the 2020 College Football Playoff 31-14 to the undefeated national champion Alabama.
Now Coach Kelly will have the opportunity to play Saban every single regular season. Alabama and LSU are set to play on November 5th in Baton Rouge.