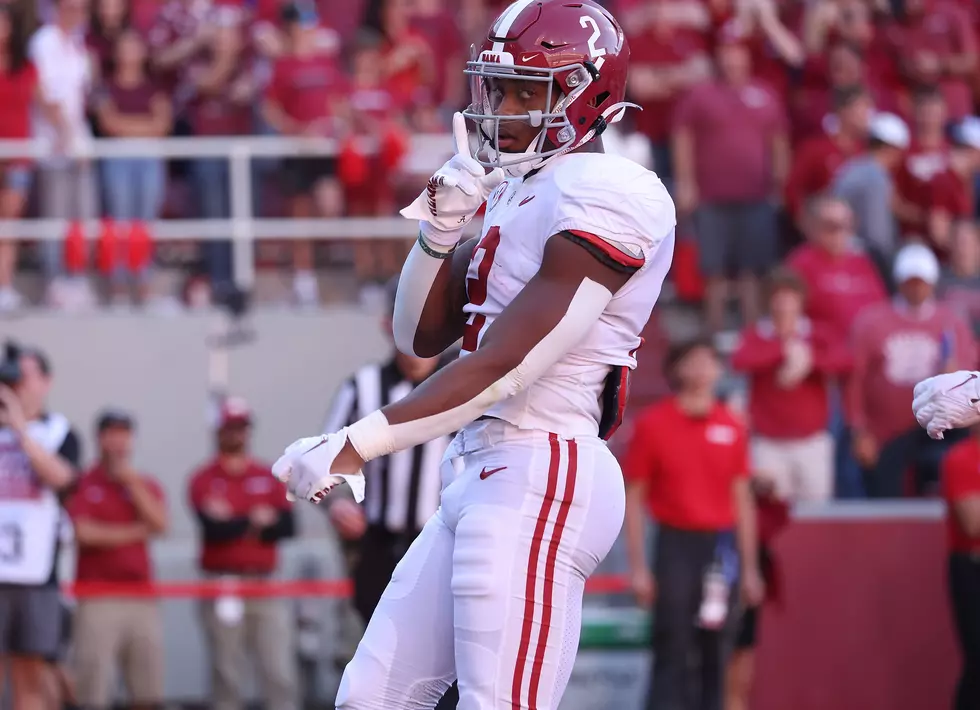 McClellan Carries the Load for Alabama Against Ole Miss
Crimson Tide Photos / UA Athletics
Coming into Saturday's matchup against No. 11 Ole Miss, Jahmyr Gibbs had led the No. 9 Crimson Tide in rushing for the past five games. On Saturday, Gibbs tallied six carries for three yards and did not get a second half touch.
Alabama head coach Nick Saban indicated that Gibbs twisted his ankle during the 30-24 win for the Crimson Tide.
Jase McClellan got a chance to do the heavy lifting for Alabama while Gibbs was sidelined. The junior carried the ball 19 times for 84 yards. He carried the ball 15 times for 67 yards in the second half and led the team in rushing for the first time since Sep. 24 against Vanderbilt.
McClellan has 329 yards on the season while Gibbs has 771. Gibbs has nearly twice the carries as McClellan on the season, but the back-up running back still has led the Crimson Tide in rushing three times this year.
"He [McClellan] made some physical runs," Saban said. "[He] really ran hard in the game, played physical. He's played well for us all year. Jahmyr has just played really well too."
Alabama as a team is averaging the fourth highest total in yards per rush at 5.88. The Crimson Tide trails only UAB, Florida and UCLA in ascending order. Gibbs (6.8) and McClellan (5.7) have held their own in that department.
Alabama was out rushed by Ole Miss 191 to 108, but the Crimson Tide escaped Oxford with a six-point win.
Alabama Second Spring Practice 2022
The Alabama Crimson Tide hit the practice field on Monday, March 21 in Tuscaloosa, Alabama. It was Alabama's first practice after the conclusion of spring break.
When Tennessee Beat Bama, These Things Didn't Exist