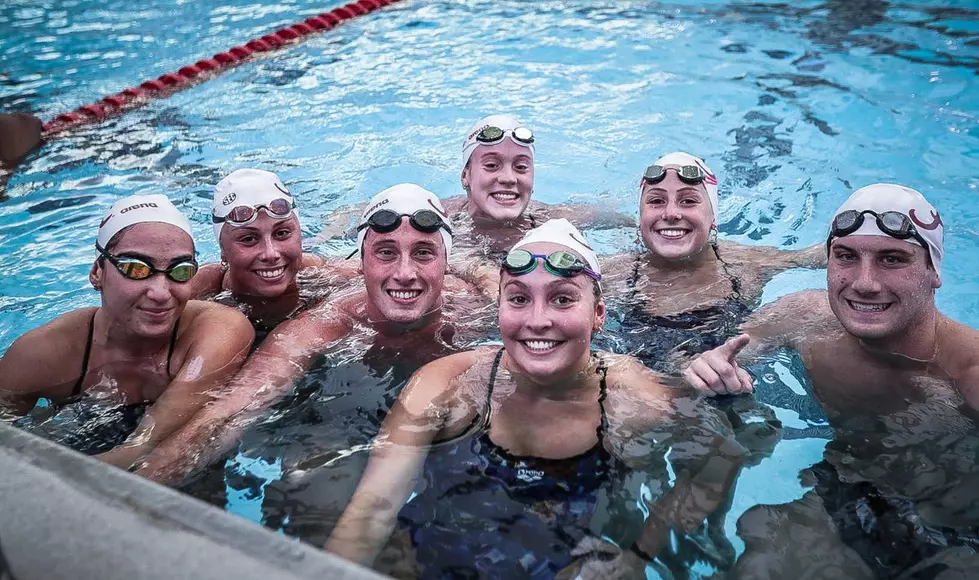 Multiple Alabama Sports Seasons Start on Friday
Photo Courtesy of Alabama Swim & Dive on Twitter
A number of University of Alabama sports are set to begin on Friday.
The Alabama women's tennis team is slated to open its season by hosting the Four-In-The-Fall tournament that starts on Friday. It will be a three-day tournament in which the Crimson Tide will compete against Florida State, Illinois, South Alabama and UAB.
Sophomore Petra Sedlackova is ranked No. 54 in singles. Sedlackova made the 2022 SEC All-Freshman team. Her teammate Loudmilla Bencheikh is ranked No. 62 in singles and also made the 2022 SEC All-Freshman team.
The men's tennis team is also participating in the Four-In-The-Fall tournament on its home court. The team will compete against Georgia, Louisville, Mercer and Tulane. This will be the men's first set of matches at home. The team opened up play last weekend in the Bobby Bayliss Invitational which was hosted by Notre Dame.
Freshman Roan Jones will come into the home-opener with an undefeated singles record. The English native went 3-0 at the Bobby Bayliss Invitational.
The Alabama swimming and diving teams are also opening their seasons this week. The women's team is traveling to Fayetteville, Arkansas to take on the Razorbacks. The men's team is heading to Mississippi to take on Delta State.
The women finished a program-best fourth at the 2022 NCAA Championships. The team last faced Arkansas in 2014 in Tuscaloosa taking the victory 149-113.
The men finished in the top 15 last season and will be taking on Delta State to open the season for the second year in a row. The men defeated Delta State 223-72 last year.
There will be eight women and nine men making their Crimson Tide collegiate debut when the team's take to the water Friday afternoon.
These sports add to a bevy of options for Alabama fans. Alabama soccer and football are ranked inside the top five with their seasons in full swing already.
Alabama's Top 10 Athletes - Fall 2021
The Alabama Crimson Tide boasts an extremely successful athletic department with amazing athletes playing multiple sports. The top 10 athletes include national champions, an Olympic athlete, SEC champions and various record holders.
Alabama Football's Annual Lake Day - 2022
Take a look at the fun Nick Saban and his players had on the annual Alabama Lake Day!