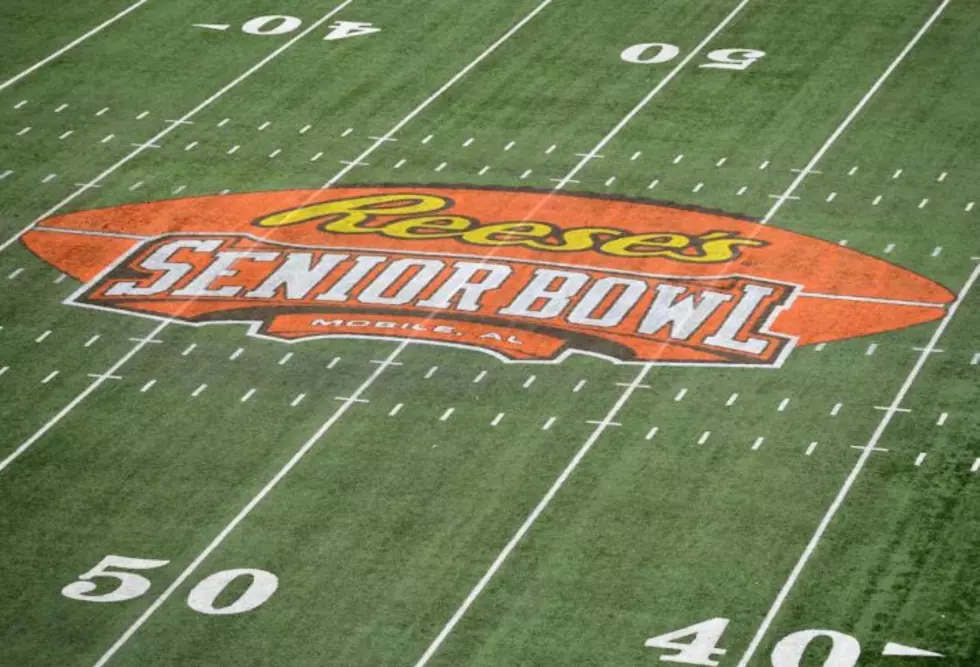 NFL, Senior Bowl to Host New HBCU Combine
John David Mercer-USA TODAY Sports
The NFL, alongside the Senior Bowl, announced Wednesday morning the implementation of a combine dedicated to draft prospects from historically black colleges and universities. The combine will take place in January, beginning in 2022, in Mobile, Alabama on the campus of the University of South Alabama.
Though it will take place before the original NFL Combine held in February every year, the HBCU Combine will aim to provide a similar experience to its participants, which will be pooled from the top players in the CIAA, MEAC, SIAC and SWAC conferences and any schools recognized as an HBCU. As such, the HBCU Combine will provide players and NFL teams the same opportunities as are expected in Indianapolis every year: gathering of medical information and backgrounds, player-team interviews, and on-field evaluations based on agility and position drills.
"The Reese's Senior Bowl is honored to be collaborating with the National Football League to host the inaugural HBCU Combine in Mobile, Alabama," said Reese's Senior Bowl Executive Director Jim Nagy in a press release. "Over the years, the Senior Bowl has served as a showcase for some of the top Black college football players in America, including seven of our game's 56 future members of the Pro Football Hall of Fame, and this event will help many more HBCU players secure further attention and exposure from all 32 teams."
The NFL will formulate a HBCU Scouting Committee to vet and select the players to be featured in the event. The Senior Bowl will in turn provide the same accommodations to NFL clubs as it does for the senior showcase event, meaning every franchise will be in attendance to scout the best players from HBCUs.
"Throughout NFL history, HBCU athletes have exemplified a standard of excellence both on and off the field," says Troy Vincent, NFL Executive Vice President of Football Operations in a press release. "The HBCU Combine is part of honoring that legacy and making every effort to accelerate exposure of HBCU draft prospects to all NFL clubs. The game is better when all have the opportunity to compete."
HBCUs have seen a resurgence in the public eye in recent years. Most of the attention stems from Pro Football Hall of Famer Deion Sanders taking the head coaching job at Jackson State. The Tigers finished 4-3 under Sanders in his first season, but this offseason Sanders has received commitments from four 4-star players and taken in a large transfer class as well in a historic recruiting class at the FCS level.
On the flip side, the Senior Bowl is cruising off a successful effort with every Senior Bowl player in 2021 landing on an NFL roster this Spring as 106 players were selected in the 2021 NFL Draft, accounting for 41% of the selections in April.
The 10 Greatest Athletes from Alabama
6 Songs You Will Hear At Any HBCU