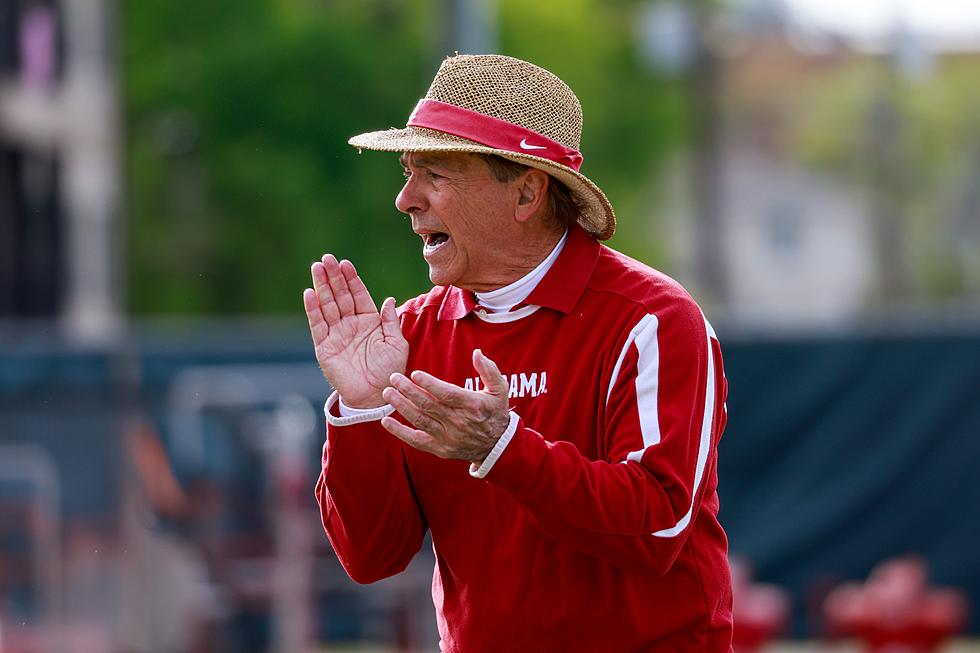 Nick Saban Clarifies "Wrong Place, Wrong Time" Comments
Crimson Tide Photos / UA Athletics
During Monday's press conference, Nick Saban addressed the arrest of freshman defensive back Tony Mitchell, who was arrested on possession of marijuana with the intent to sell and/or distribute charges.
During the presser, Saban stated "there is no such thing as wrong place, wrong time," in reference to Mitchell's arrest. Saban's words turned into a controversy on social media due to the similarity between his words and Alabama men's basketball head coach Nate Oats, who said the same phrase after Darius Miles' bond hearing in February.
Saban met with the Alabama men's basketball team before the team's trip to Louisville for its Sweet Sixteen game against San Diego State to help clear the air.
However, Saban was still asked to clarify his Monday comments during Alabama's Pro Day.
"There is nothing to clarify, I don't watch basketball coaches' press conferences. I've never watched basketball. However many years I've been a coach never watched one. Never listen to what other people say. We have strictly on our program and what we do and not to do with anybody else and don't make any comments about anybody else and we hope the basketball team does really, really well." said Saban.
Saban seems to only have football on his mind.
Nick Saban's Coaching Tree: Where Are They Now?