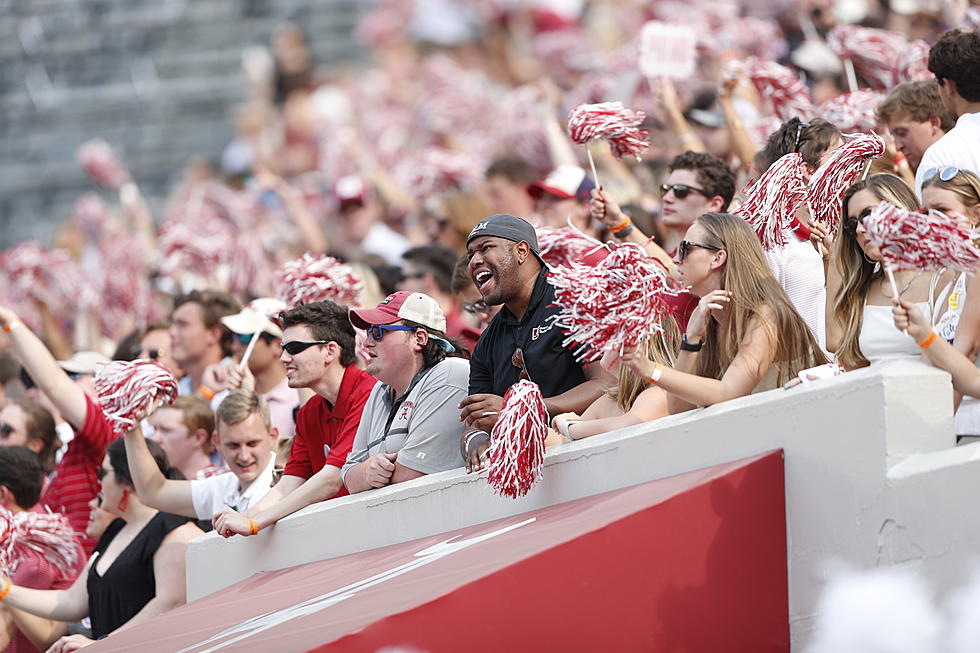 Nick Saban Needs a Rowdy Crowd Against the Rebels
Crimson Tide Photos / UA Athletics
The Crimson Tide face one of their toughest challenges of the season when No. 12 Ole Miss travels to Tuscaloosa on Saturday. Coach Saban explained the importance for the crowd to be noisy during the game on his weekly radio show.
"The crowd can have an impact on the game," Saban said, "It makes it more difficult for their offense to check. It affects their cadence if there's a lot of noise, but this has to be something that is relentless and every play. It can't be every now and then. You've got to make every play in the game tough for the quarterback."
The Rebels boast the nation's top offense, averaging 635.3 yards per game. Quarterback Matt Corral has shown improved decision-making from a year ago and through three games, he has thrown nine touchdowns to zero interceptions. Corral has also been elusive as a runner, adding 158 yards and five touchdowns on the ground.
"He played really well against us last year. He's very elusive, can extend plays," Saban said, "He's a very accurate passer. He can make plays with his feet. He's as talented as anyone we've seen, run or pass, in a long time."
The junior completed 21-of-28 passes for 365 yards and two touchdowns against Alabama last season in Oxford.
"These tempo teams that try to go fast, basically what they're trying to do is dictate the game," Saban said, "They're trying to get the other team out of sorts. They're trying to get the other team to make mental mistakes because they can't get lined up."
Ole Miss averages a nation's best 11.5 penalties per game this season and a loud stadium would make it incredibly difficult for the Rebels offense.
Alabama saw the effects of a hostile environment late in their 31-29 victory over Florida a couple of weeks ago. "Crazy atmosphere," Alabama quarterback Bryce Young said after the game, "Those fans were really loud. We knew it was going to be a hostile environment coming in and it lived up to it for sure. The fans were super loud and there was a lot we had to deal with."
The Alabama faithful were in midseason form last week as they packed Bryant-Denny Stadium for the Crimson Tide's 63-14 victory over Southern Miss. A massive crowd was on campus during the Walk of Champions pregame ritual and inside the stadium, they need a similar atmosphere for a 2:30 kickoff.
Meet The 2021 Alabama Offense
The 2021 Alabama offense only brings back three returning starters from the 2020 squad. Get ready for the new season by getting familiar with this year's Crimson Tide offense.
The Alabama Crimson Tide 2021 Defense
The Alabama Crimson Tide led the SEC in scoring defense in 2020 holding opponents to 19.4 points per game. The Tide is expected to be even stronger on defense this fall, returning several starters from last year and an impactful transfer.
How Do Fans Sing 'Dixieland Delight' in Tuscaloosa, Alabama?
Alabama football fans add
a few extra lyrics
to 'Dixieland Delight' when it's played on the speakers in Bryant-Denny in Tuscaloosa, Alabama. What are they singing? And Why?