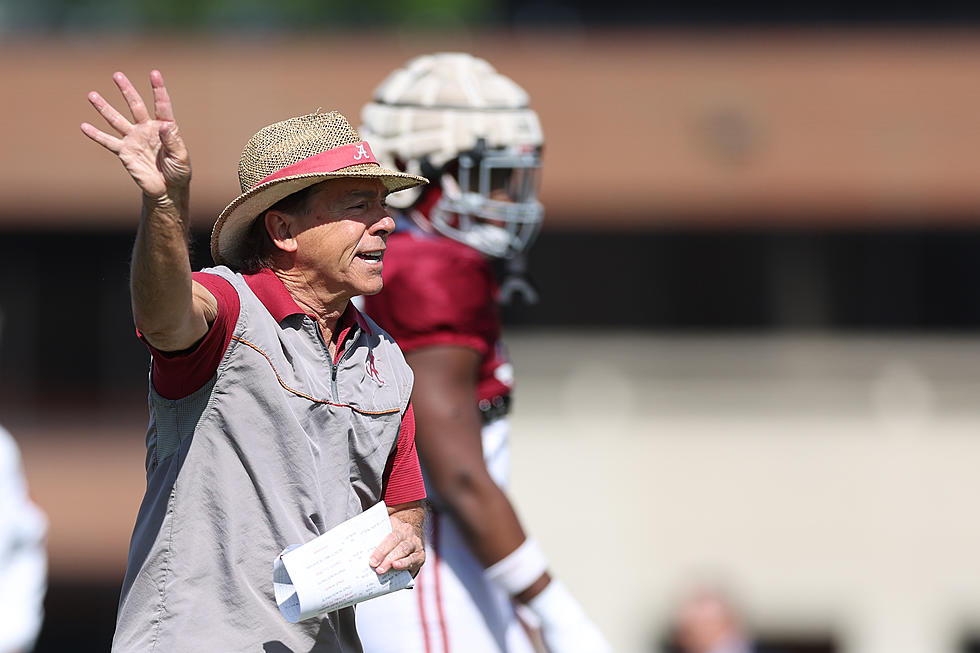 Nick Saban Needs To See More Consistency During Spring
Crimson Tide Photos / UA Athletics
The Alabama Crimson Tide football program is in the middle of its 2023 spring practice sessions. The Tide is about to compete in its second scrimmage of the spring on Saturday and Nick Saban wants to see more consistency in this week's scrimmage.
"The last two days in practice, I thought the intensity's been good. I think the spirit's been good. I like the spirit of the team. I said that after the scrimmage. There's just a lot of things," said Nick Saban. "We got a lot of young guys who've got a lot of things to work on to try and get a little better consistency in performance. So that's our focus this week. That'll be our focus for the scrimmage so that we get a little better execution on a little more consistent basis."
Check out some of the photos from the last three practices at the Mal Moore Athletic Complex.
Alabama Spring Practice Second Week 2023