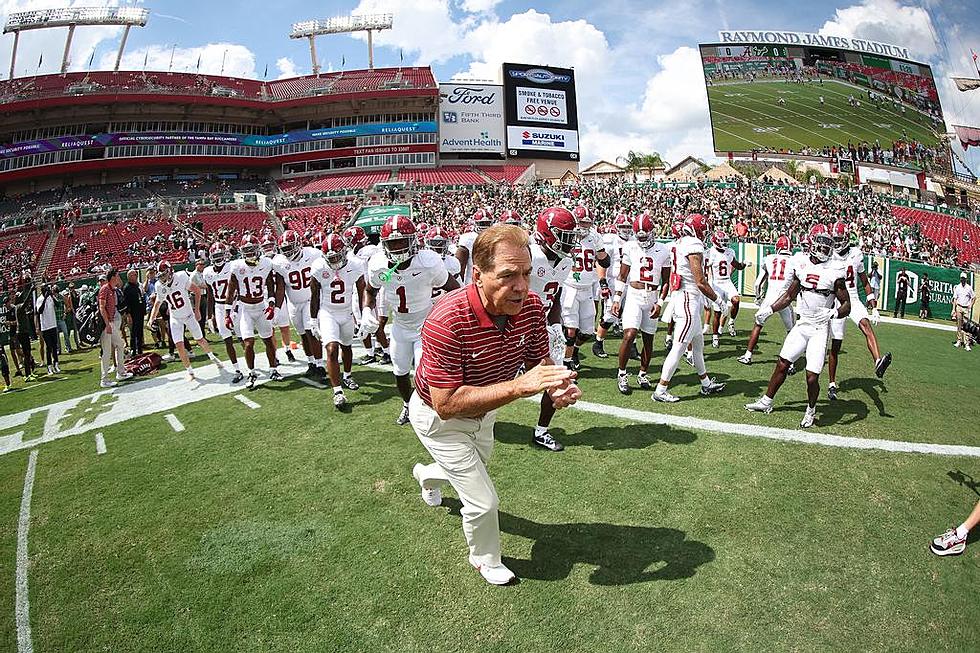 Nick Saban Provides Injury Update
Crimson Tide Photos / UA Athletics
The Alabama Crimson Tide football team defeated the South Florida Bulls 17-3 on Saturday evening.
During his post-game press conference, Alabama football head coach Nick Saban provided an injury update.
"We had a couple guys miss the game today," said Saban. "Jaheim Oatis had an ankle injury, so he should be okay. K-Law was sick, so he actually didn't even make the trip- very sick, but I think he'll be okay and Booker didn't play... so hopefully we'll get him back next week as well."
For more content on Alabama football from Kim Rankin, follow her on X/Twitter at @kmrankin1 and don't forget to visit Tide1009.com for daily content and access to our newsletter.
Alabama vs. Middle Tennessee State