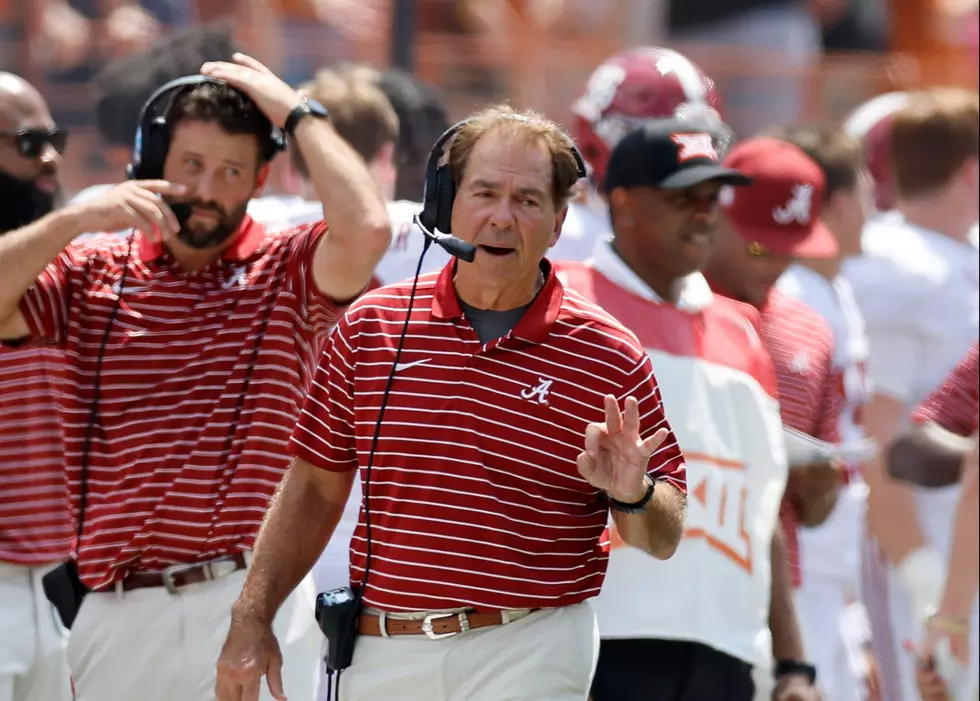 Nick Saban Stresses the Importance of the "Big Picture"
Getty Images
While the Alabama Crimson Tide is making last minute preparations for its game against Vanderbilt, head coach Nick Saban is teaching his players the importance of avoiding "tunnel vision," and understanding the roles of other players on the team.
Earlier this week on "Hey Coach," Saban discussed how players who tend to struggle only try to memorize their own roles. The head coach mentioned that it's important for players to understand the entire play and to know everyone's routes aside from their own. Saban also noted that understanding "the big picture" will improve their ability to adjust to lots of different formations.
"I think if players can understand concepts, which means they have to understand the big picture, then their adaptation ability to adjust because they understand the big picture, especially if you're playing on defense or your playing in a secondary or a linebacker, you got to adjust to a lot of different formations, a lot of different motions. That becomes very challenging. The guys that struggle to me, are the guys that try to memorize what they do."- Nick Saban
Kickoff for Alabama and Vanderbilt is set for 6:30 p.m. CST on the SEC Network.
Alabama vs Louisiana Monroe Week 3 2022