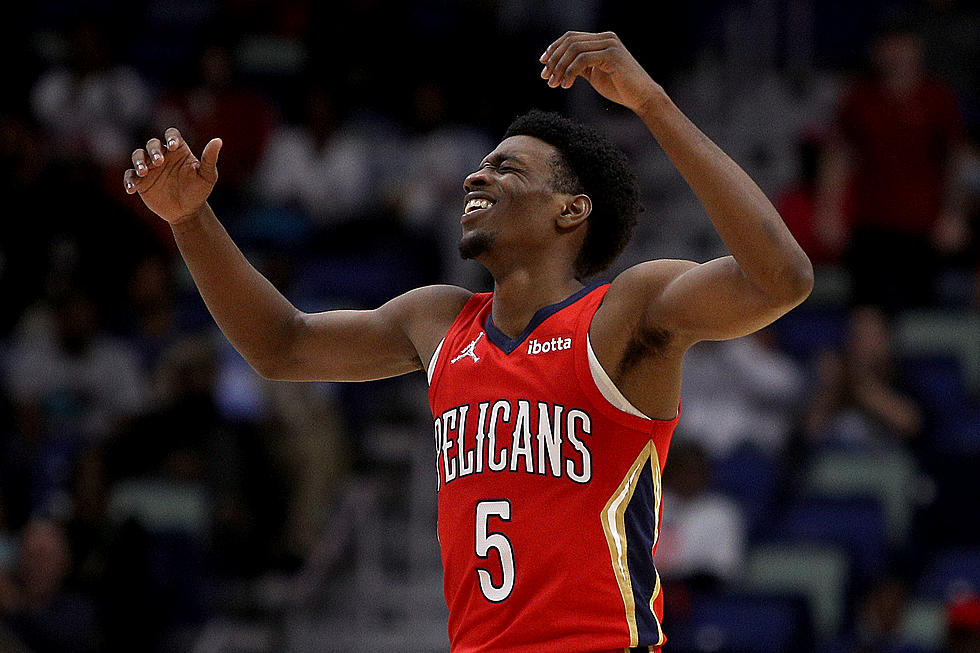 Pelicans Drop Play-In Game vs Thunder
Getty Images
The New Orleans Pelicans season came to a close on Wednesday night when the team was defeated 123-118 by the Oklahoma City Thunder in the second Western Conference Play-In Game.
Former Alabama standout Herb Jones was a big contributor despite the Pelicans five point defeat at the hands of the Thunder.
Jones finished with 20 points while shooting 7-of-16 from the field and 1-of-5 from behind the arc. Jones also finished the game with five rebounds and five assists.
However with the Pelicans down by three with two seconds left, the Greensboro, Ala., native made a careless pass trying to inbound the ball to teammate CJ McCollum for a chance to tie the game that sailed out of bounds, essentially putting the game on ice and allowed Oklahoma City to extend the lead and eventually run out the clock.
The former SEC Player of the Year also had the support of his former college coach Nate Oats and athletic director Greg Byrne.
In his second year with the Pelicans, the former second round pick averaged 9.8 points per game on 46% shooting and 33% from the three-point line, while totaling 4.1 rebounds and 2.5 assist per game.
Jones hit a new career high in points this year, dropping 35 and shot 52% from the floor against the Memphis Grizzles.
New Orleans now turns its attention to the offseason where a lot of question will have to be addressed regarding the makeup of the roster as well as the future surrounding franchise player Zion Williamson.
Alabama vs. Georgia
No. 1 Alabama basketball defeats Georgia.