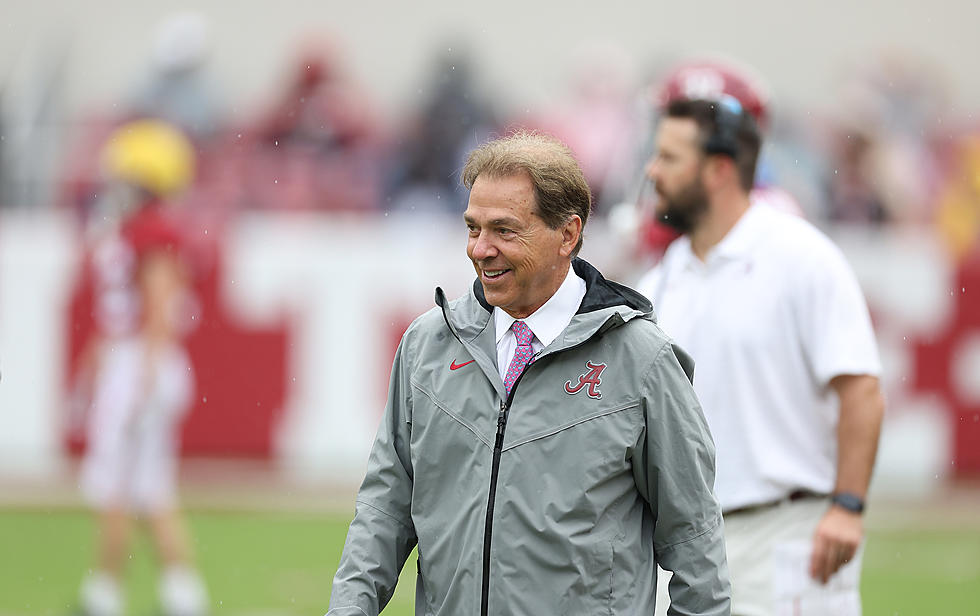 PHOTOS: All Action From Alabama's 2022 A-Day
Crimson Tide Photos / UA Athletics
Despite a dreary and rainy Saturday at Alabama's Bryant-Denny Stadium, seven-time national champion coach Nick Saban had a positive outlook on how the program's annual A-Day went in terms of player evaluation.
"All in all, I was pleased with the effort," Saban said after the game.
"I'm pleased with the progress that was made in the spring."
Bronco Nagurski trophy-winning linebacker Will Anderson led the White team to a 25-7 victory over Heisman-winner Bryce Young's Crimson team.
Here's a look at the photos from Alabama's 2022 A-Day game and celebration:
Photos From the Crimson Tide's 2022 A-Day Game
For more from J.R. and all of the talented staff at Tide 100.9, make sure to check out our content at tide1009.com and on the Tide 100.9 app.
Highest Earning Bama Pros of All-Time
The University of Alabama is known for constantly cranking out world-renowned athletes, but who of the best active or former pro players have the highest career contract earnings?
How Do Fans Sing 'Dixieland Delight' in Tuscaloosa, Alabama?
Alabama football fans add
a few extra lyrics
to 'Dixieland Delight' when it's played on the speakers in Bryant-Denny in Tuscaloosa, Alabama. What are they singing? And Why?