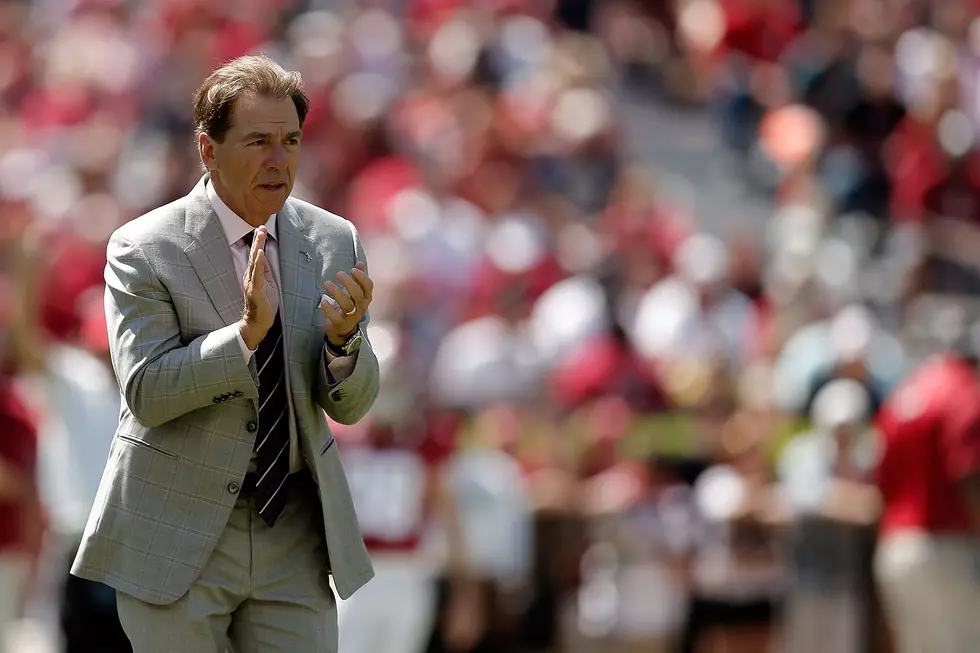 Position Battles to Watch for A-Day
Getty Images
Alabama's 2021 A-Day game has been scheduled for April 17, and with the departure of many players to the NFL Draft, this year's game has a lot to watch out for. Looking forward to this years contest there will be a lot of new faces taking the field for the Tide, many of which will be competing for a starting spot.
These are some of the most exciting position battles to keep your eye on heading into spring football.
WR2
It's not crazy to assume John Metchie will runaway with the wide receiver one spot by the spring game, but outside of him there is not a lot of returning production from the wide receiver position.
Metchie is the only returning receiver to have starting reps and is the clear veteran of the group.
Expect guys like Javon Baker and Xavier Williams to make a push for the number two spot, but don't count out the young receivers coming in. JoJo Earle possesses a type of open field running ability similar to Jaylen Waddle, and could compete for reps this season.
RB1
Will Brian Robinson finally get his shot at being the number one option at running back in Tuscaloosa, or will a finally healthy Trey Sanders make a push for the number one spot?
There is a lot to be decided in the running backs room for Alabama this season. The team features an elite stable of backs, but the question remains of which one to play.
With so much talent in the running backs room alone this will make for a very interesting position battle to watch.
RT
With the departure of Alex Leatherwood, Evan Neal seems like a shoo-in to replace him, but replacing Neal on the right side of the line could be something to watch for.
Backing Neal up last season was redshirt senior Kendall Randolph who could look to finally take his spot as a starter this season, but expect sophomore Javion Cohen out of Phenix City to make a push for a starting role.
Cohen, a member of the 2020 SEC All-Freshman Team, only appeared in five games last season but was a difference maker in his time on the field.
Randolph saw time last year as an in-line tight end used for blocking, and saw success in that role, starting six games at the position, but 2021 looks like the year he will get his chance to cement his place as a starter.
Alabama's Top 10 Athletes: Spring 2021