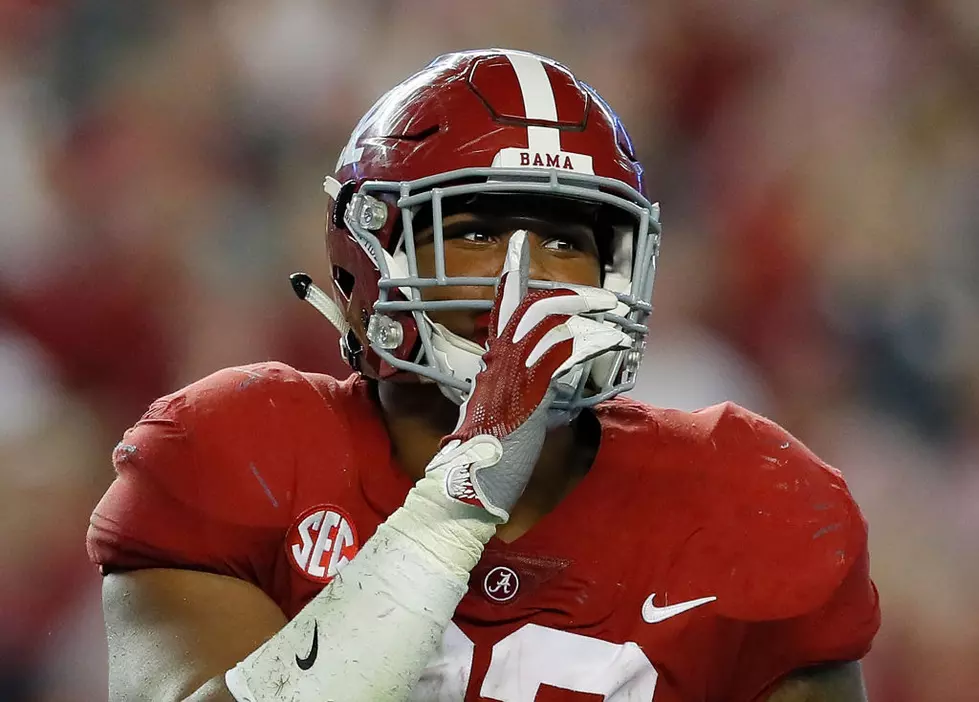 Quinnen Williams Days Away From Alabama Football
Getty Images
As we countdown the days to Alabama's season opener against Middle Tennessee State, which is 92 days away, we highlight an Alabama legend who wore the number corresponding with the day. Today we recognize former Alabama defensive tackle Quinnen Williams.
Williams arrived in Tuscaloosa as a 4-star in 2016, receiving a redshirt for his freshman season.
In his first season on the field, Williams recorded 20 tackles, 6.5 of which were for loss.
Williams experienced a breakout season in 2018, racking up 18.5 TFLs and seven sacks, launching himself into the top of the NFL draft.
The New York Jets selected Williams with the third overall pick in the 2019 NFL Draft.
Williams was solid in his first three seasons in the National Football League. In 2022 Williams had another breakout season, recording 12 sacks and 12 TFLs, finishing seventh in Defensive Player of the Year voting and earning a All-Pro nod.
Keep up with Tide 100.9 as we countdown the days to Alabama versus Middle Tennessee State!
Alabama A-Day 2023
Crimson Tide Class of 2023 Commits
A look at all Alabama commits from the class of 2023.