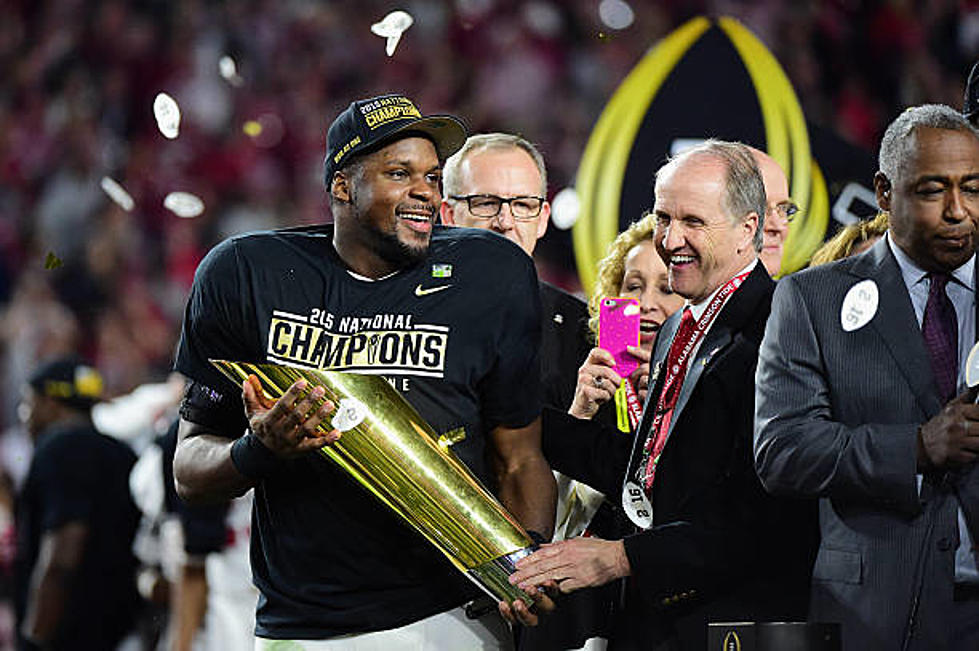 Reggie Ragland is Headed to the Giants
Getty Images
Former Alabama linebacker Reggie Ragland has agreed to a one year deal with the New York Giants, according to NFL insider Tom Pelissero. Ragland is coming off a season with the Detroit Lions where he played in all 16 games.
The Giants will be his fourth team with the inclusion of the team that drafted him, the Buffalo Bills, who he never played a snap for because of a torn ACL during practice his rookie season. Ragland spent 2017-2019 with the Kansas City Chiefs, where he started 32 games over his three seasons and won a Super Bowl ring in 2019.
In Detroit, Ragland totaled 52 tackles at his middle linebacker position. He has also played at the right and left outside linebacker positions, so he will be a versatile addition for New York.
At Alabama, Ragland was always flying around and making athletic plays, leading the team defensively. He was the heart of the 2015 Alabama defense helping the Crimson Tide win its first national championship under the College Football Playoff system.
Ragland had one interception for the Crimson Tide, and it was a very memorable one. It came while Alabama was up 52-0 against Texas A&M in 2014. Quarterback Kenny Hill threw a pass over the middle, and Ragland jumped up and caught the ball at the line scrimmage in a moment of pure awareness and athleticism.
Ragland will definitely be a valuable addition for the Giants, which have needed an experienced player at the center of its defense for some time.
2021 Alabama Crimson Tide Recruiting Class Signees