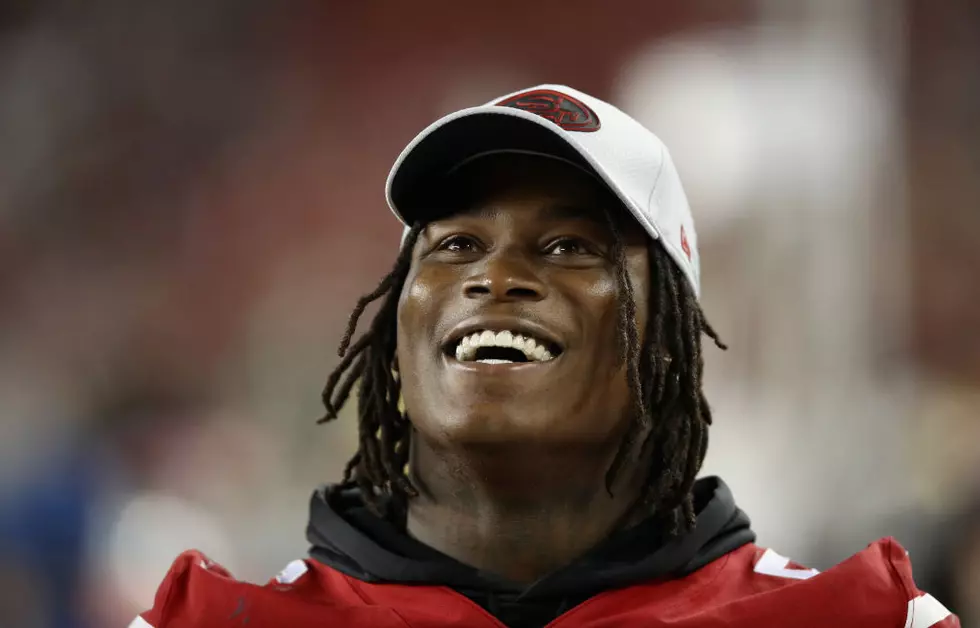 Reuben Foster Cleared to Return for Washington Football Team
Getty Images
Former Crimson Tide LB, Reuben Foster has been cleared to return to football, after suffering a major knee injury in May of 2019 that resulted in nerve damage to his foot.
The injury has taken him nearly 15 months to completely recover from, and he was unable to have feeling in his foot for most of those months.
His career started when the San Francisco 49ers selected him with the 31st pick in the 2017 NFL Draft.
As a member of the 49ers, he played in only 16 games and had 25 total tackles. Six games were missed because of other injury concerns.
Foster joins an extremely talented Washington roster that features many former Alabama players, such as Jonathan Allen, Daron Payne, Cam Sims, Sean Dion-Hamilton, Ryan Anderson, Landon Collins, Ross Pierschbacher, and Hale Hentges.
As of right now their aren't a whole lot of good linebackers on the defense, but if Foster can play week 1 that'll solidify the one weak spot in a defense that is pretty set everywhere else.
Although he worked hard rehabbing and attending his physical therapy sessions, there is one thing that is far more nagging then then the physical aspect of the injury.
The mental aspect of stepping back onto the field is what concerns Washington the most. Will he have to change his play style, or will he pick right back up where he left off before the injury occurred?
Foster has a reputation of being an absolute heat seeking missile. When teams were scouting his game coming out of college, this reputation is what led a lot of GM's and coaches to be interested in having him man the middle of their defense.
"Nothing about Foster's game is hesitant. When he makes a read, he trusts it, and then drives toward his target with maximum velocity. He has the range to be a chase-and-tackle defender working sideline to sideline, but he might be even better when he can spot a gap and fire downhill. Every hit of his has the potential to land on the highlight reel."
At the ripe age of 26, Foster still has plenty of game left to be played.
Without injuries and off the field issues, the sky is the limit for the heat seeking crimson missile.
Enter your number to get our free mobile app
Saban's First Rounders