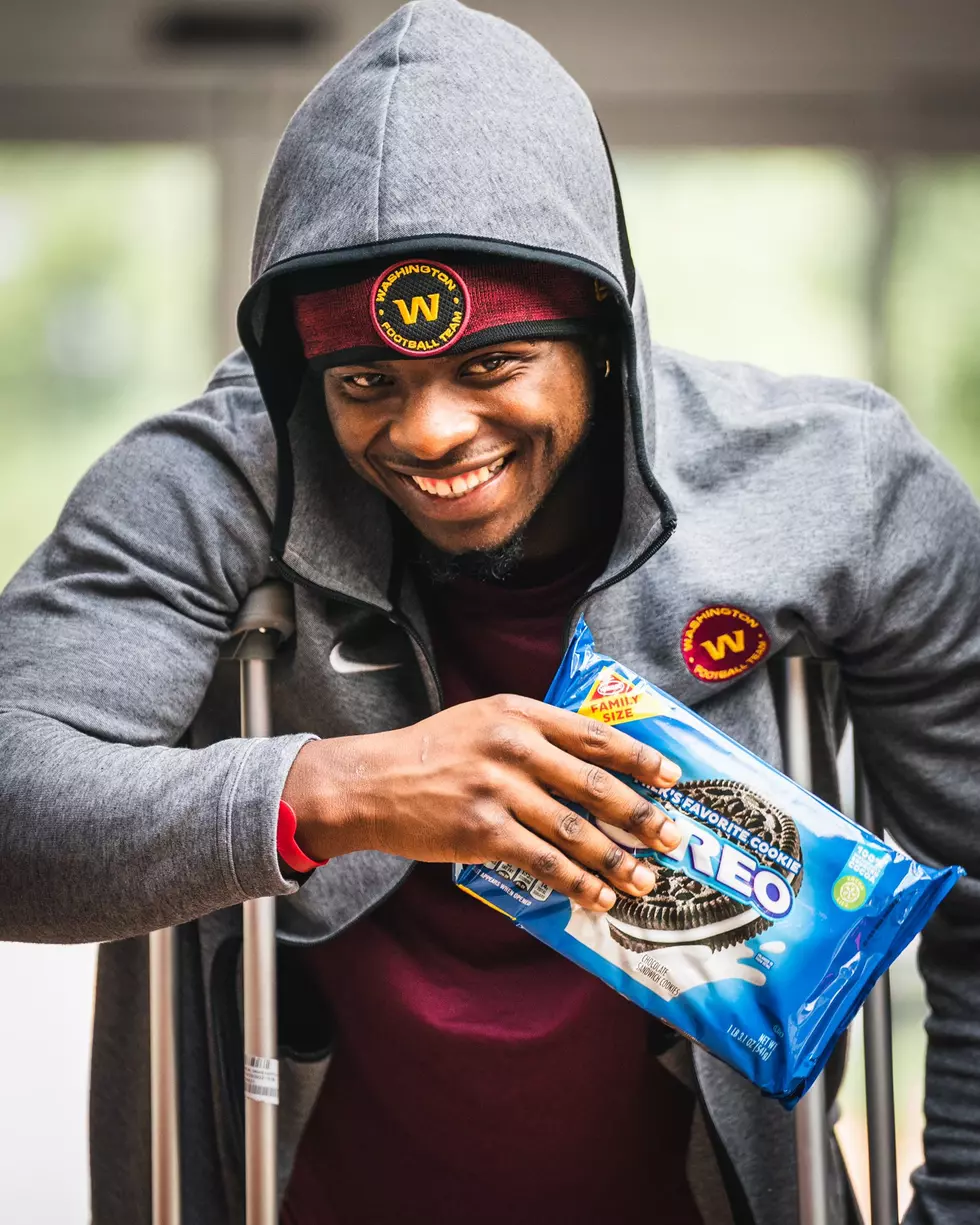 Robinson Becomes 3rd Bama Alum to Start the Year on NFI List
Photo courtesy of @Commanders on Twitter.
The Washington Commanders placed rookie running back Brian Robinson, Jr. on the reserve/non-football injury list on Thursday just two days after naming him to their initial 53-man roster. The move comes less than a week after Robinson suffered a gun shot wound to the knee in an attempted carjacking in Washington, DC.
Robinson becomes the third of the seven Alabama players taken in the 2022 NFL Draft to start the year on the NFI list. Jameson Williams received this designation from the Detroit Lions as he recovers from his national championship game ACL tear and John Metchie III will spend the year on the list as well for the Houston Texans as he battles Acute Promyelocytic Leukemia.
Robinson's placing on this list by Washington fits the "to be determined" designation of his time table to return to action. He was very lucky to not have suffered any major damage to the knee that was shot or to have his life threatened in any way by the incident and no one in the building wants to rush him back to the field. The former Hillcrest Patriot will need to be at 100% in order to deliver the bruising style of running Ron Rivera and his team saw him display in Tuscaloosa.
Robinson suffered the wound in an attempted carjacking while in a portion of Northeast D. C. known for its popular bar and locally owned restaurant scene known as the H Street Corridor. He underwent a successful surgery Monday and was back at the facility Tuesday to meet with team doctor's. It has been reported that Robinson has been in good spirits and even fulfilled his rookie duty of bringing snacks for the running back room as he hobbled in on crutches.
2022 Black History Makers of Alabama
Outstanding Female R&B Singers from A to Z from Back In The Day
Alabama Fish Consumption Advisories for West Alabama