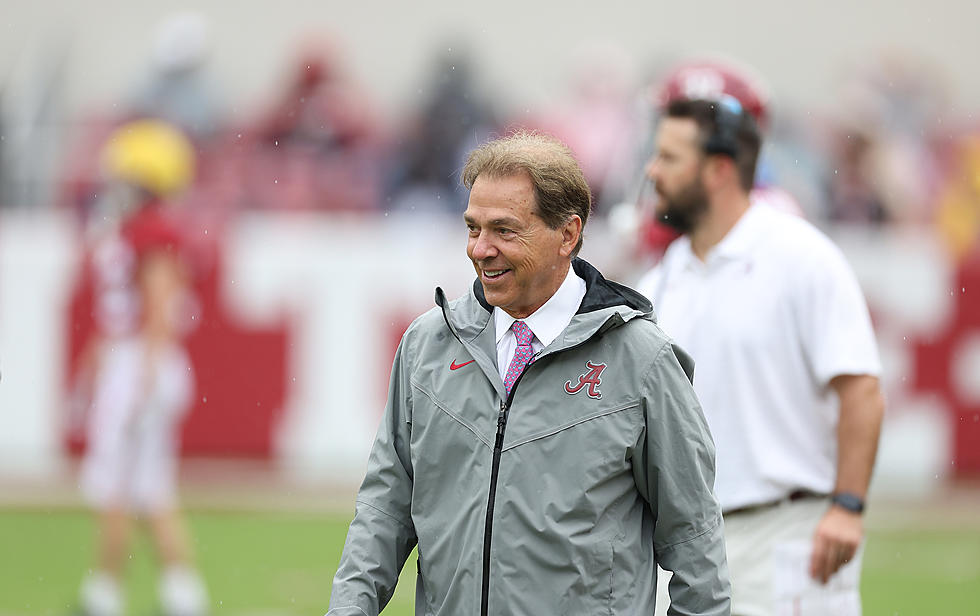 Saban Impressed with Freshmen Wide Receivers
Crimson Tide Photos / UA Athletics
Alabama football head coach Nick Saban spoke highly of the freshmen wide receivers in his Monday press conference.
"Yeah, well, those guys are talented guys, and they're also smart guys. They've been able to learn the offense and make really good, incremental progress week in and week out. And we knew that those guys were good players when we recruited them," said Saban.
Kobe Prentice, the Calera, Ala., native has already seen two starts this season. He has recorded 12 receptions for 119 yards in four games.
Isaiah Bond, the Buford, Ga., native has four receptions for 36 yards this season, as well as one punt for 34 yards against Louisiana-Monroe.
Kendrick Law, the Shreveport, La., native had two receptions for 22 yards against Utah State.
Emmanuel Henderson, the Hartford, Ala., native has seen time in three games. According to rolltide.com, he recorded one tackle during a kickoff against Texas.
"But we also knew that we needed some of the younger players to be able to develop into roles on the team that gives us the kind of depth that we need at the wide receiver position. So we've been very pleased with the way that has sort of transpired to this point. But again, for every position on the team, how they can build on continue to improve will be a real key for us down the road," said Saban.
The Alabama Crimson Tide travels to Fayetteville, Ark., to take on the Arkansas Razorbacks on Saturday, October 1, 2022, at 2:30 p.m. CT. Coverage will be on Tide 100.9 and 95.3 The Bear.
Alabama vs Vanderbilt Week 4 2022