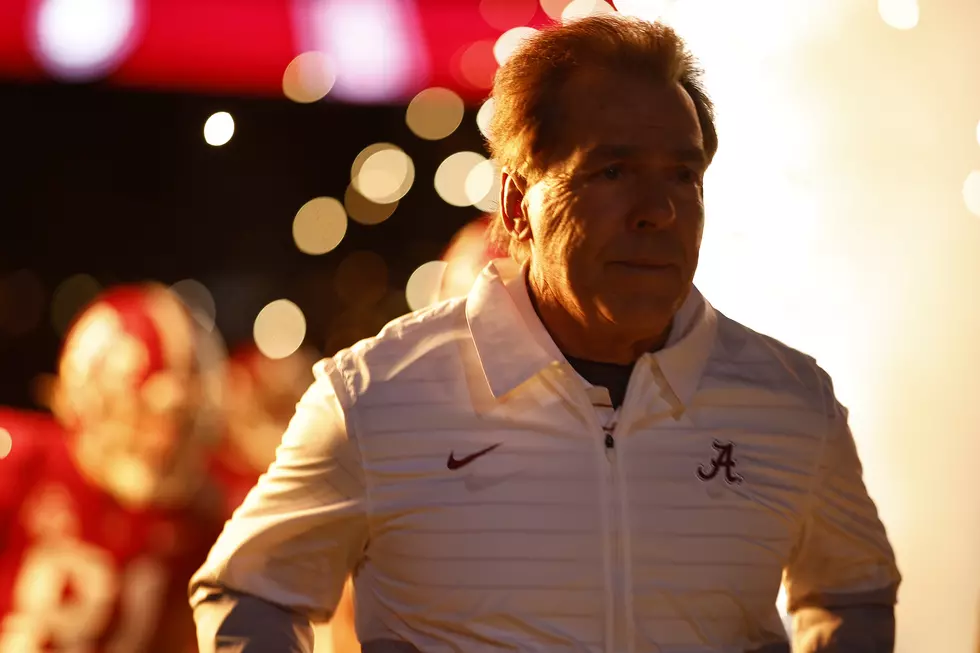 Saban Reaches Historic Marker with Sugar Bowl Win
Getty Images
There are few people with the gift of rational thought who will argue that Nick Saban isn't the greatest college football coach of all time, and he added yet another line to his resume for that accolade in Saturday's victory over Kansas State in the Allstate Sugar Bowl.
The dominant 45-20 win over the No.9 ranked Wildcats marked Saban's 100th victory over a top-25 team, a mark no active head coach is anywhere near. Even The late great Paul "Bear" Bryant, who Saban has lived in the shadow of for much of his time at Alabama, never came close to 100.
It's getting harder to argue that Saban isn't the greatest to ever do it. He hangs this new banner next to his seven national championships banner and his greatest recruiter ever banner.
It's unknown how long Saban will continue to extend his lead over every other coach ever in the metric, but he will likely keep coaching for a while still, as he has indicated many times in the past, making this a record that seems unlikely to ever be broken.
Crimson Tide Class of 2023 Commits
A look at all Alabama commits from the class of 2023.
Hillcrest High School Football Signing Day
No. 8 Alabama Beats No. 1 Houston
The No. 8 Ranked Alabama Men's Basketball Team took down the No. 1 Houston Cougars 71-65 after mounting a 15-point second half comeback in Houston on December 10.